Infinite Dolce Vita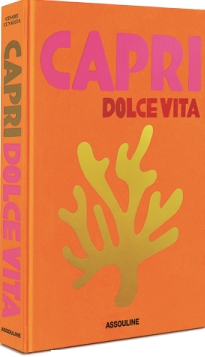 Via Camerelle houses ateliers and international designers of all declensions, from classic and elegant to casual, with glamorous boutiques such as Grey Flannel, as well as high-end brands including Jo No Fui, MSGM and Gucci. On Via Le Botteghe, you'll find the very eccentric Blu for over-the-top purchases, Daniela Gregis for the wild and adventurous, and Jamin Puech for kaleidoscopic clutches. And at the multibrand boutique La Parisienne, you'll find just about everything, from golden caftans and silver charms to Jackie O capri pants.
Retail fuel needs epicurean fuel, of course - and Capri's most renowned first course, ravioli, is a fine way to start any meal; a thin sheet of pasta encloses caciotta cheese, parmesan and majoram filling, served in a tomato and fresh basil sauce. Caprese salad is a local delicacy, and wild quail is prepared with white wine, unsalted pancetta and peas. Or, opt to go marine and sample the island's abundant crustacea alongside Capri bianco - a white wine made from the falanghina, greco and biancolella grapes.
Then, all you have to do is walk or swim around the island - there are numerous gardens, villas, churches and caves to see - or take the more time-honored route and grab a deckchair, pause your troubles and succumb to the island's wonder. And why not take the newly published and splendidly lavish Capri: Dolce Vita by Assouline as your guide book while you're at it?