Beijing hosts meet to discuss future of academic publishing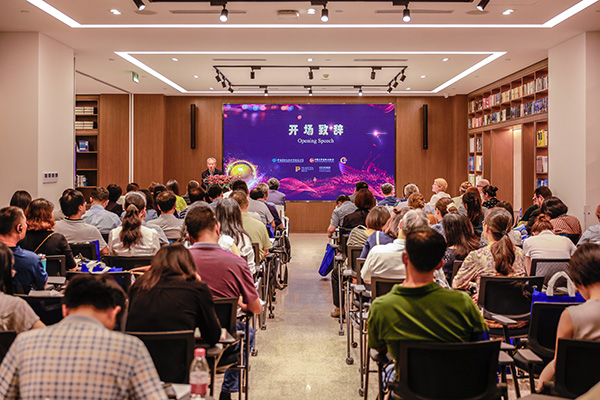 University publishers from home and abroad gathered in Beijing on Monday to discuss the past, present and future of academic publishing in a globalized, digitalized world.
The meeting themed "University Publishing in the Context of Globalization——Past and Future", saw university publishing directors, publishing professionals and authors share their experiences on promoting academic dialogue and social progress, analyzing the opportunities and challenges university presses are facing, and also exploring development and cooperation prospects.
The academic forum was co-hosted by the China National Publications Import and Export (Group) Corporation; China University Presses Association; the International Publishers Copyright Protection Coalition in China as well as Princeton University Press and Oxford University Press.
Speaking at the event, Wu Shulin, the executive vice-president of the Publishers Association of China, said that while China had made a lot of progress in academic publishing over the past four decades, there was still a clear gap between its academic publishing and that of the world's publishing powers.
"Academic works published in China today that strictly reflect innovative achievements are too few for me to mention," Wu said, adding that the Chinese government attached great importance to the issue and was launching policies to fundamentally change the situation.
Zhu Suli, the author of The Constitution of Ancient China published by Princeton University Press, emphasized the importance of having the readers in mind.
Therefore, he said, it was important that Chinese authors filled in the missing context to help foreign readers understand the specific problems China was facing.
So, he felt it was worth trying to turn traditional Chinese humanistic expressions into social science analysis and arguments, and to take advantage of Western theories by using them, enriching them and challenging them instead of simply using Chinese practices and experiences to verify them.
Li Yongqiang, the president of China Renmin University Press, spoke about how the press had sold copyrights for around 3,000 books in 40 languages since the beginning of the century and how it was dedicated to establishing a long-tern cooperation mechanism for translation.
So far, 95 percent of its books co-published with countries and regions involved in the Belt and Road Initiative are translated by young local Sinologists, and 98 books published in 2018 were translated or reviewed by native speakers.