Oscar-winning documentary set for release on the mainland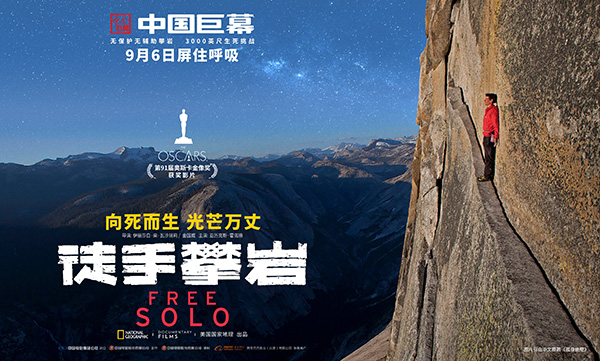 Free Solo, the jaw-dropping documentary which scooped an Oscar earlier this year, will hit domestic theaters on Sept 6.
The film will be promoted by Alibaba Pictures, the film arm of Alibaba Group Holding Ltd, and Taopiaopiao, the group's online ticketing service.
The movie, which won best documentary at 91st Academy Awards, follows professional rock climber Alex Honnold's efforts to conquer El Capitan's 900-meter vertical rock face at Yosemite National Park in California.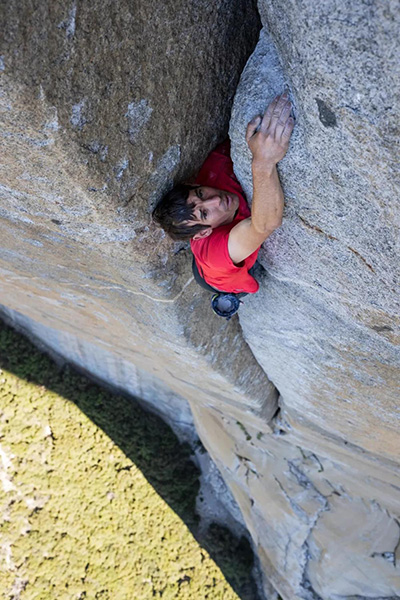 Earlier this year, Green Book won the award for best picture at the 91st Academy Awards, and Lebanese film Capernaum was nominated in the best foreign language film category of the awards. And both films included Alibaba Pictures as one of the financers.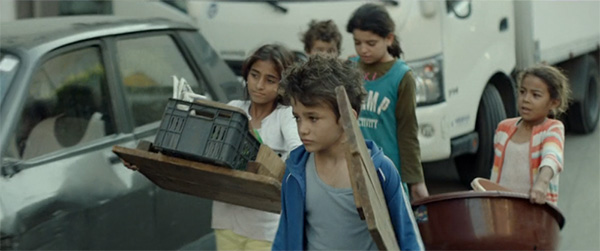 The children-themed Capernaum grossed 374 million yuan ($ 53million) in China, according to the box office tracker Beacon, despite its release clashing with Marvel's blockbuster Avengers: Endgame.
Before the film was imported into Chinese mainland at the end of April, it had not cracked the $2 million mark in any other market, the Wall Street Journal reported.
For Greek Book, which raked in 480 million yuan, its China's receipts account for around 22.3 percent of the road-trip drama's worldwide box-office haul, according to movie website boxofficemojo.com and Beacon.
With China boasting the most screens in the world and being the No.2 box-office market, Hollywood is now seeing a growth by relying on Chinese partners, according to some industry analysts.