Magazine invites submissions for 'Best Books on China'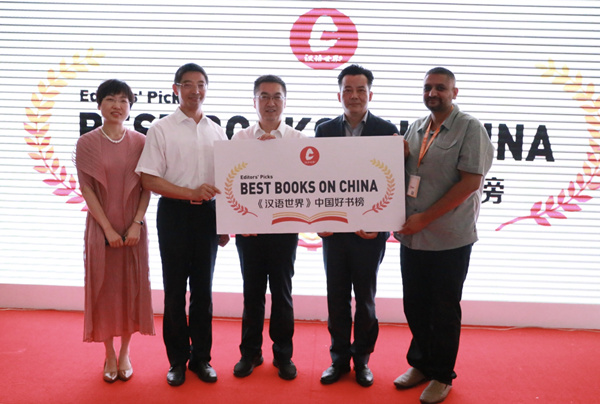 The World of Chinese (TWOC) magazine is calling for submissions for its new program, the "Editors' Picks for the Best Books on China".
Launched at the Beijing International Book Fair on Aug 23, the program will feature two regularly updated lists of recommended books. One, aimed at domestic and international publishing houses, will be a list of Chinese books identified to have potential for translation and international release.
The other, aimed at readers, will feature original and translated English books with themes related to China or the Chinese diaspora, suitable for anyone interested in learning more about the country in China and aboard. Both lists will be published and updated quarterly on the magazine's official website with a year-end shortlist published in the print magazine.
Criteria for review include objective data, such as book sales, the number of search results for the title online, the number of readers' reviews on online platforms, and the number of volume in library collection. More importantly, TWOC's editors will form a panel with professional book reviewers and publishing industry experts to review titles for their quality, readability, and how well they contribute to the understanding of Chinese culture and society.
Editors, authors, publishers, agents, and members of the general public are encouraged to suggest titles or send review copies in English or Chinese to editor@theworldofchinese.com.There is a rolling deadline for submissions.
The "Best Books on China" program is also a part of "China Bookshelf" project of the State Administration of Press, Publication, Radio, Film and Television of PRC, which aims to bring more good books on China overseas.