Amazon river permanent source of inspiration for Chinese writer, Nobel Laureate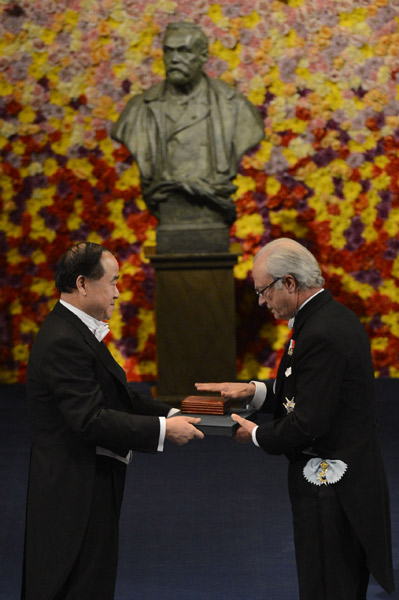 For Nobel literature prize winner Mo Yan, rivers represent something of a lifelong obsession
The Amazon River, which flows through Peru, Colombia and Brazil, has been a permanent source of inspiration for China's Nobel literature prize winner Mo Yan.
The river is present throughout his work, Mo Yan said recently in a speech at a conference hosted by the Diego Portales University here in Santiago, with the theme of "Rivers and my literature".
As a child, Mo Yan thought the stream that ran behind his home in China was the biggest in the world, till he was older to realize it was actually a "minor" river even in China.
"When I did military service I saw many rivers and I realized that mine was truly insignificant," said the author, who became a Nobel laureate in 2012.
The realization led him read about other rivers, like the Amazon, the world's largest by volume.
Many years later, Mo Yan was invited to Brazil for the 2014 FIFA World Cup Final between Germany and Argentina. He said he accepted, though his ultimate goal was to see the Amazon, the river with the largest drainage basin in the world, covering an area of more than 7 million square kilometers.
"The day after (the match) I traveled to Manaus and spent a week on a cruise along the Amazon," said the author of Red Sorghum and numerous other books.
"From the plane, I could see the panoramic view of the river. I had seen several large rivers before, but none can compare with the Amazon in its greatness, beauty and vitality," he recalled.
On the river cruise, he was fascinated by the way the river branched off, which looked like the "blood vessels of the earth", representing life and serving as a literary source, he said.
Mo Yan's vast knowledge of and admiration for Latin American literature was spotlighted at the conference. Argentine author Jorge Luis Borges, Chilean poet Pablo Neruda and Colombian novelist Gabriel Garcia Marquez all "influenced" his writing, Mo Yan said.
He confessed that he kept a story that was "very similar" to one by Garcia Marquez, who won the Nobel Prize in 1982, because "we cannot" write better than the Colombia-born author.
Garcia Marquez's One Hundred Years of Solitude, his most important book and a Latin American classic, has served as a model, said Mo Yan.
"A lot of stories take place on ships and are a source for literature," he said, citing Garcia Marquez's Love in the Time of Cholera, a romance that develops on a river.