China Unicom, Tencent to set up esports lab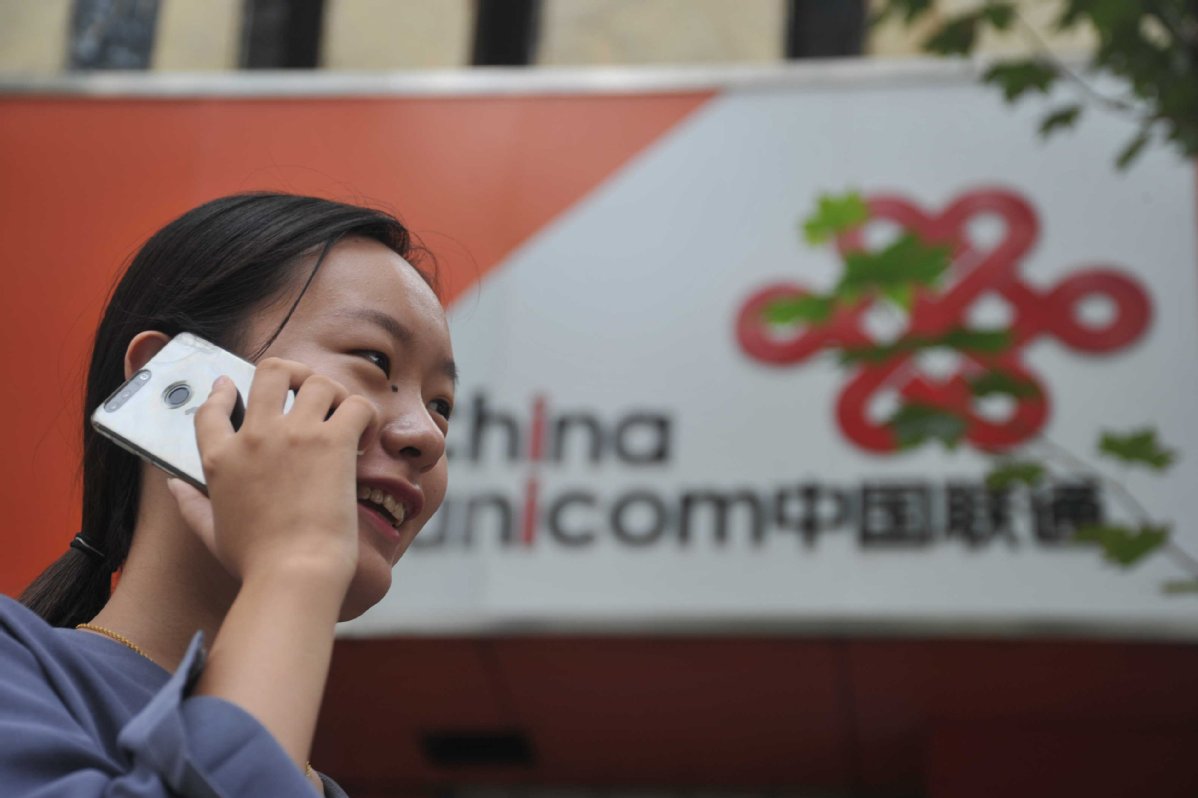 Telecom carrier banking on alliance with gaming giant to reach more users
China Unicom, the nation's major telecom carrier, has inked a deal with Tencent Holdings Ltd to build a 5G-enabled esports laboratory as part of its broader efforts to leverage the fifth-generation wireless technology to serve gaming enthusiasts.
Under the agreement, the two sides will give full play to the advantages of their technologies, talents and influence to jointly study the innovative application of 5G technology in esports and promote the development of gaming. The esports laboratory will be located in Chengdu, capital of Sichuan province.
China Unicom said in a statement that esports combine technology, entertainment, social interaction and sports.
It has unique business attributes and user value, it added.
China's gaming industry bucked some headwinds to post strong growth in the first half of 2019, and is set to continue its steady run for the rest of the year, a new report from Chinese gaming database Gamma Data Corp said.
The highly lucrative market generated revenue of 116.31 billion yuan ($16.9 billion) in the first half of this year, up 10.8 percent year-on-year, the report said.
Despite the boom, esports have seen unbalanced regional development, and its growth is limited by telecom infrastructure. It needs to be better driven by technology and new business applications to achieve sustainable development, with 5G playing a crucial part in driving esports forward in the next decade, China Unicom said.
The State-owned company hopes its partnership with Tencent, a major games publisher and developer, will help the two sides harness that opportunity.
China Unicom was the first telecom carrier to join Tencent's tech alliance for esports in June. Tencent is also a strategic shareholder of China Unicom as part of the latter's mixed-ownership reform.
Xiang Ligang, director-general of the Information Consumption Alliance, a telecom industry association, said telecom carriers are showing strong interest in the esports sector as an increasing number of young people become gaming enthusiasts.
China Mobile, the country's largest telecom carrier by mobile subscribers, also said in June it will hold an esports competition in 400 universities across 18 regions. The competition will be broadcast online through 5G technologies and run from July to November.
China Unicom quoted data from market research agencies that China will boast 350 million users of esports services by the end of 2019, with 30 percent of them aged below 35 years old.
"Esport is of great appeal to young people. Entering the gaming sector is an unusual but also the right move for telecom operators to attract more users," Xiang said.