Long-distance relationship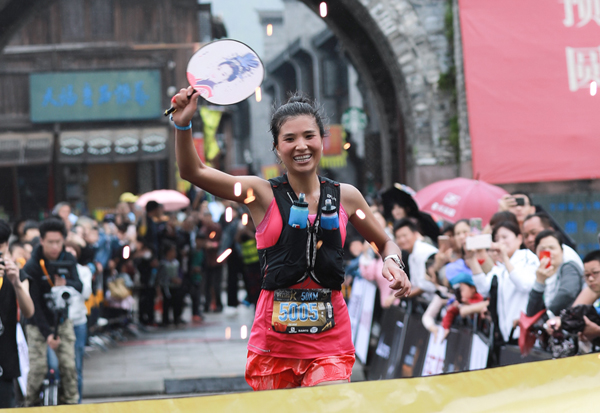 The performance attracted the attention of coaches of the Hubei provincial track and field team, where Qi began to receive professional running training from the age of 13.
"My trainer was very experienced and strict, and he protected me very well," Qi says.
"I never suffered a single injury over the next 11 years, and the special conditioning of my ankles, knees and waist has kept paying dividends to this day."
However, Qi got tired of running, with its tough training schedule, and he didn't want to run at all by the time he retired from the provincial track and field team in 2015.
For a 27-year-old who's been living at the training base since his teenage years, Qi was at a loss as to how to make a living in the real world when the sole source of his income was gone.
Phoenix's nirvana
To make ends meet, there was nothing he could do but resume running-it was the only thing he was good at. So, Qi began running marathons for prize money.
Years of training enabled Qi to sweep the board at the 2016 Changsha half-marathon in Hunan province, and again at an international marathon in Qingyuan, Guangdong province.
Yet, Qi's heart wasn't really in it.
"I didn't train very hard for the races, not to mention for recovery," Qi says.
"I drank basically every day and rested on a quite erratic basis."
Going through many marathons, running along the cemented roads of the concrete jungle, Qi often felt the urge to just stop, even in the middle of a race when he was leading the way.