Long-distance relationship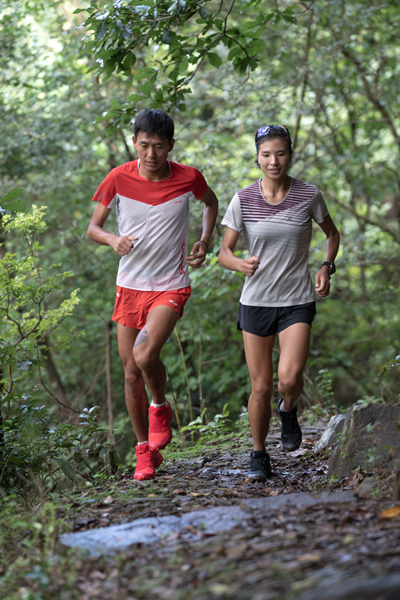 "Training together has been more productive, which has made me more determined to go further in my running career," Yao says.
With boy band looks and an athletic body, Qi beat runners from home and abroad to win the men's championship in the 46 kilometers category at the 2017 Yading Skyrun, the first World Series Skyrunning event held in China.
The race took runners from the Shangri-La town in Daocheng, Sichuan province, at an altitude of 2,900 meters, over mountainous routes around the sacred Chenresig holy peak in Yading at nearly 4,700 meters, before finishing near a temple at roughly 4,000 meters above sea level.
This challenge, however, seemed to agree with Qi, who was born in a cold, high-altitude village.
"When I was young, I had to walk long distances through rugged mountain roads with my father," Qi says.
The father and son would leave home early to collect fresh produce, such as mushrooms and herbs, and then trek to the city to sell them. It was usually dark when they returned home on foot.
"Walking or running among the mountains was a daily routine to me," he recalls.
This tough, early life has given Qi a flair for sports.
He finished a 3,000-meter race in 9 minutes and 40 seconds in the fourth grade in school. The performance would have put him in the top three of many college sport meetings later.
On a summer vacation, after Qi finished primary school, he took 4 minutes and 5 seconds to finish running 1,500 meters, which was 10 seconds quicker than many adult athletes.