Network gear of Chinese company brings 5G services to London homes
Share - WeChat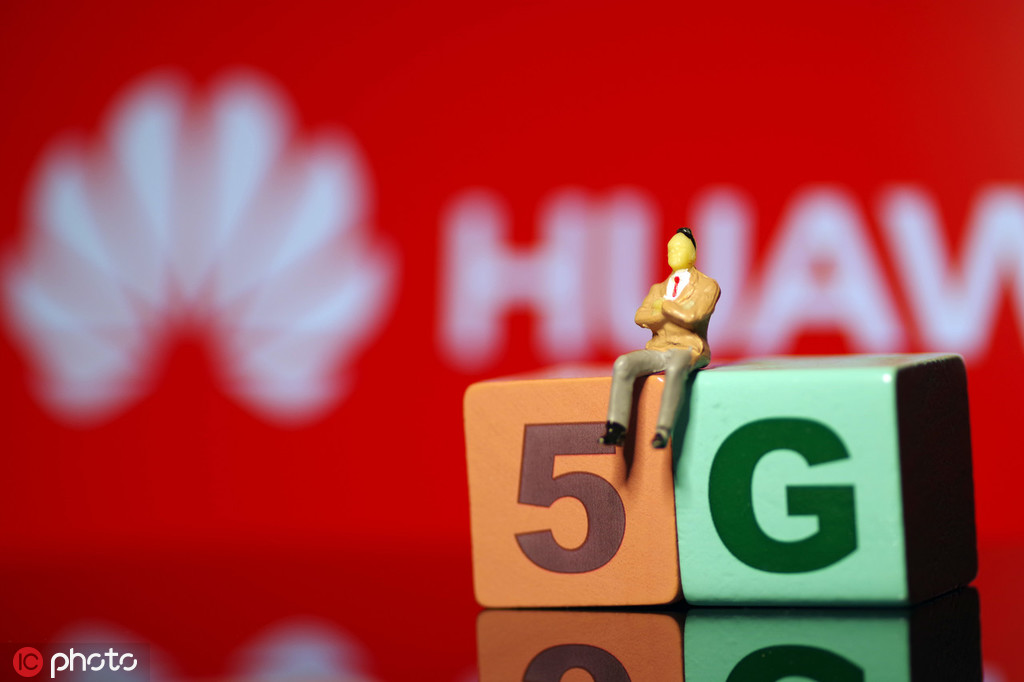 Londoners can now access ultrafast 5G broadband internet in their homes through routers made by Chinese telecommunications company Huawei, after a major network upgrade from mobile operator Three.
Following the launch of Three's 5G home broadband in parts of the British capital, users can reap the benefits of the latest generation of network technology via the Huawei 5G CPE Pro Router.
There is no need for a landline to operate the router-residents simply need to connect the device to a power source and insert a micro SIM card.
"Three's 5G is going to revolutionize the home broadband experience," said Dave Dyson, chief executive of Three. "No more paying for landline rental, no more waiting for engineers, and even a same-day delivery option. It really is the straightforward plug and play broadband that customers have been waiting for. The ease and immediacy of it all means home broadband using 5G is going to be key to the future of the connected home."
The service is available in the London boroughs of Camden and Southwark. Hackney, Islington and Tower Hamlets will follow in the next few weeks.
Vodafone and EE have also commenced 5G rollouts in the United Kingdom, and Britain's fourth major mobile operator, O2, will launch 5G upgrades from October.
Three, Vodafone, and EE will use Huawei equipment in their radio access networks for 5G upgrades, even though Huawei kit could soon be banned from network infrastructure, if the UK government joins a US-led boycott of the Chinese company. O2 is working with Ericsson and Nokia as technology partners for its 5G rollout.
The United States has pressured the UK to ban Huawei participation in 5G upgrades, due to what the US claims are security concerns. The UK government was expected to reach a determination on whether it would join the Huawei boycott last month but the Conservative Party leadership contest delayed the decision.
On Friday, Huawei founder Ren Zhengfei said he was confident that the UK would allow the continued use of his company's technology in network upgrades.
"I noticed the third day that (Johnson) was in office, he said the UK should roll out 5G as soon as possible," Ren told Sky News. "I think they won't say no to us as long as they go through those rigorous tests and look at it in a serious manner and I think if they do say no, it won't be to us."
Upcoming releases of Huawei 5G smartphones by UK vendors have already been impacted by a US ruling that prevents Huawei devices from accessing updates on the Android operating system.