Stylized, dramatic photos for magazine show Chinese aesthetics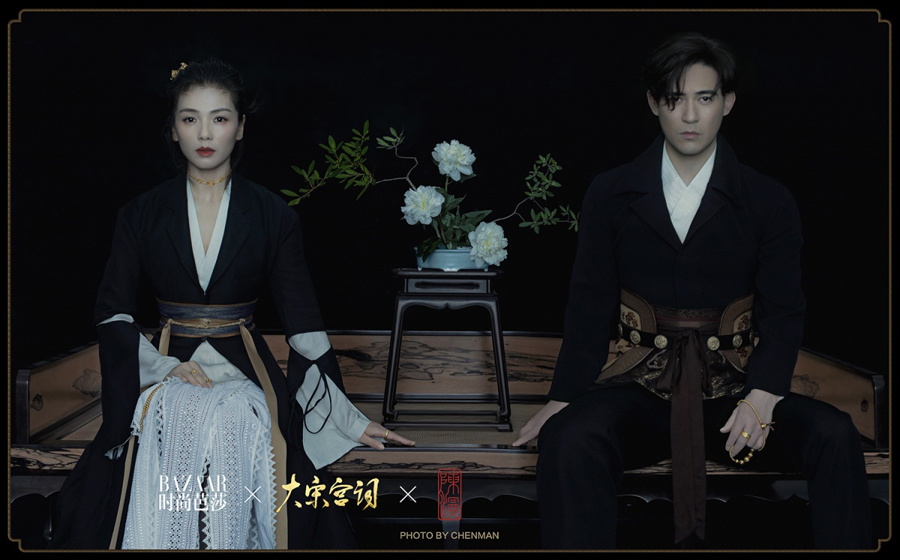 A group of ancient Chinese-style photos of actress Liu Tao and actor Vic Chou, recently released by the fashion magazine, BAZAAR, presents the essence of Chinese aesthetics and quickly went viral on the internet.
The photos are based on the coming drama, Da Song Gong Ci, meaning Stories from the Palace in the Song Dynasty (960-1279).
With the love story of Liu E (Liu Tao) and Zhao Heng (Vic Chou) and the historical background of the Xianping years of Emperor Zhenzong (998-1003) and the reign of Emperor Renzong (1022-1063), the drama tells the story of how Zhao and Liu preserve the throne and steer the dynasty through the dangers posed by conspiracies among officials, clans and neighboring countries during the Northern Song Dynasty.
The drama is directed by Li Shaohong, who is famous for her dramas with Chinese-style clothing and scenes, like Palace of Desire and Ripening Orange. The same emphasis was placed on the drama and to reproduce the makeup and costumes of the Song Dynasty.
The drama is in post-production and will be released this year.