Hit dramas coming in May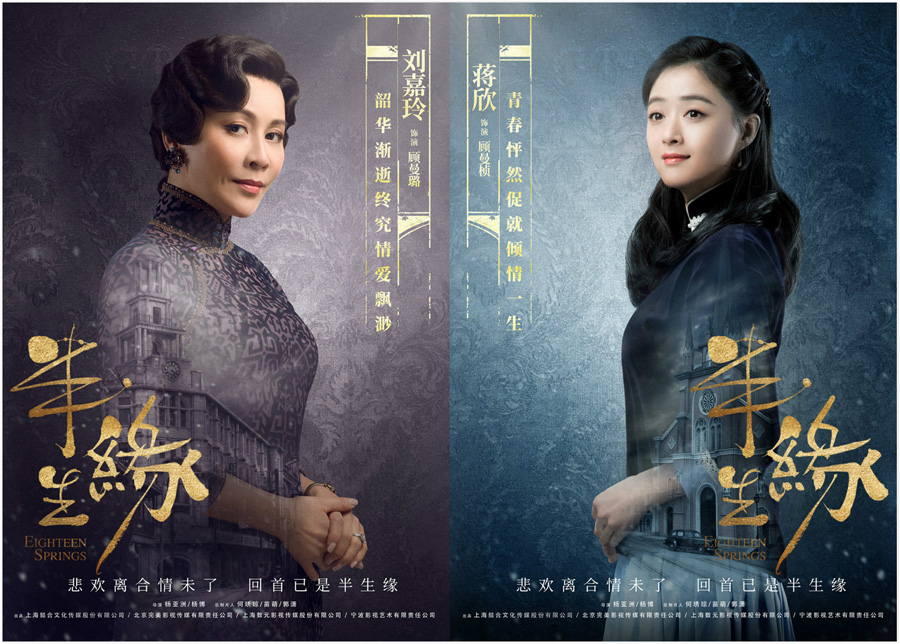 All Is Well, a TV drama depicting family relationships, attracted attention from audiences and prompted widespread discussion in March. As for April,costume dramas have become dominant in the screen and have won many ratings, like The Legend of White Snake and Creation of the Gods.
Now, April has come to an end, and many of the dramas with strong cast that have been long expected by the audience will finally be on the air in May. Here is some information about the coming TV dramas, pick one for yourself.
Half a Lifelong Romance
Starring: Carina Lau, Jiang Xin, Joseph Cheng, Guo Xiaodong
Date to be broadcast: May 7, 2019
Based on Eileen Chang's novel Half a Lifelong Romance, the drama tells a sad love story about two sisters, Gu Manzhen (Jiang Xin) and Gu Manlu (Carina Lau), in old Shanghai in the 1930s.