Beijing's 'green lung' gives capital breathing space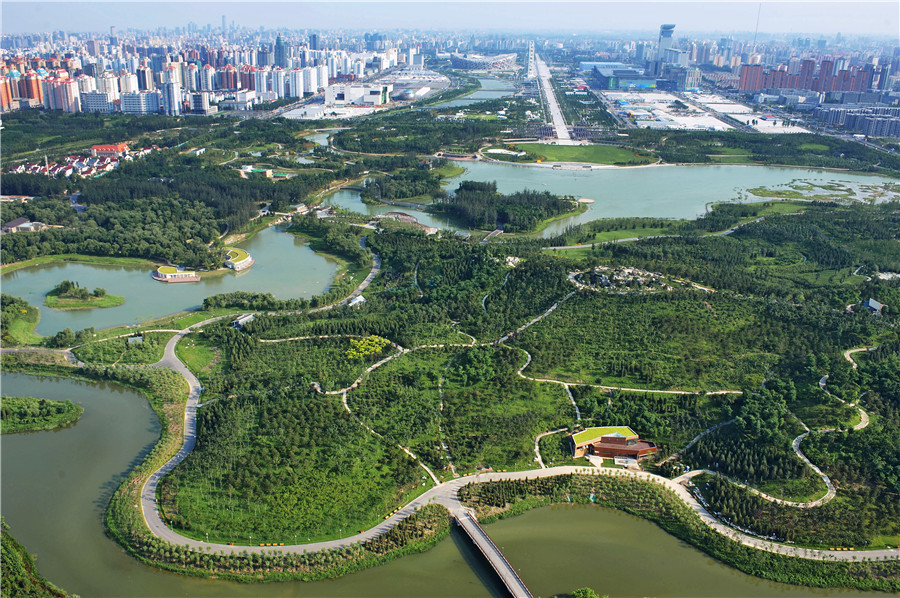 Olympic Forest Park offers range of activities, abundant wildlife
The most crowded place in Beijing on a typical weekend morning is not the Sanyuanli Market or the Sanlitun shopping area, but a park near the North Fifth Ring Road.
Entering through the park's south gate, you'll typically see a group of people to the left warming up for exercises, chatting about their fitness levels, while to the right you may see teams of runners pass, sweating heavily.
A vacant area just 14 years ago, Olympic Forest Park was built ahead of the 2008 Beijing Summer Olympics as a leisure area for athletes and coaches away from intense competition at National Stadium, also known as the Bird's Nest.
After the Olympics, the park quickly became a highly popular public recreation facility, providing a variety of ways for people to relax.
According to the Olympic Park Management Committee, the number of visitors has remained at some 12 million annually for five years, and at peak times the park hosts about 200,000 people a day.