Beijing's 'green lung' gives capital breathing space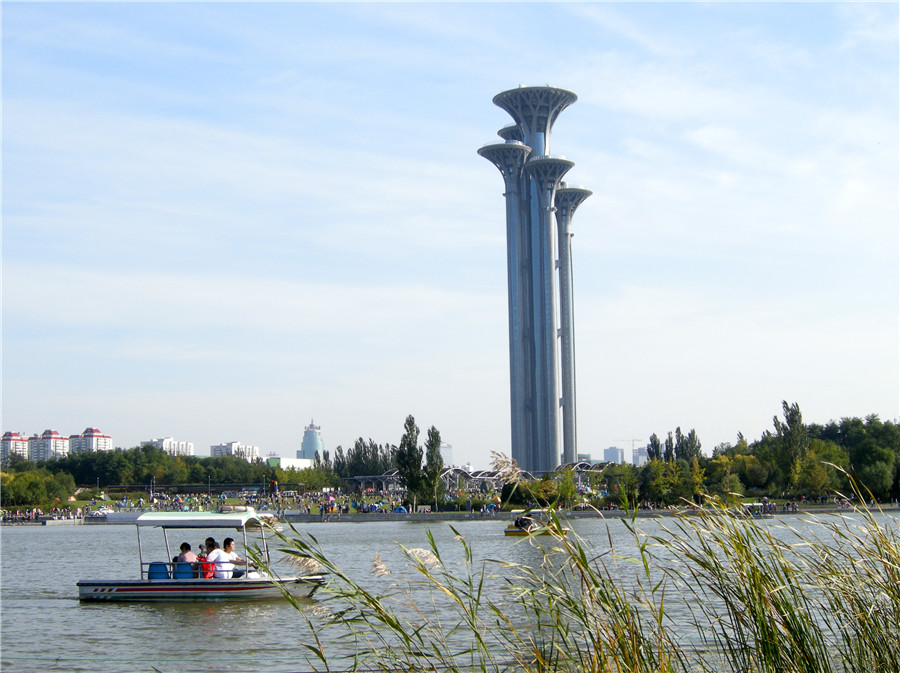 The busiest weekend times are mornings, when runners complete up to five laps before lunch, while bird-watchers are busy with their cameras in the wetland areas.
Fan Zhenhe, who runs barefoot and has jogged in the park twice a week for four years, said he usually leaves the venue before 11 am to visit a restaurant or coffee shop, which the park lacks.
He started running barefoot in 2016, encouraged by the park's smooth plastic running track. "I read an article back then that said barefoot running and walking help accelerate blood circulation, which is good for health," he said.
"The park's environment also made me want to get closer to nature; another reason I decided to run barefoot."
As Fan spoke, a large group of blind people, led by volunteers with a pulling rope, shouted slogans and marched along a pathway. Even a sudden jolt failed to slow their pace.
Fan also acts as a volunteer to such groups, training with fellow members twice a week, on Wednesday and Saturday mornings.
Next to the crowded running track, several trails lead to the central area of the park, where the Olympic Lake is located.
Some visitors who perform tai chi often head to these trails and grasslands to find quiet areas, usually alongside streams and lakes.