Zunyi: Hot chilies, red sorghum and Red Army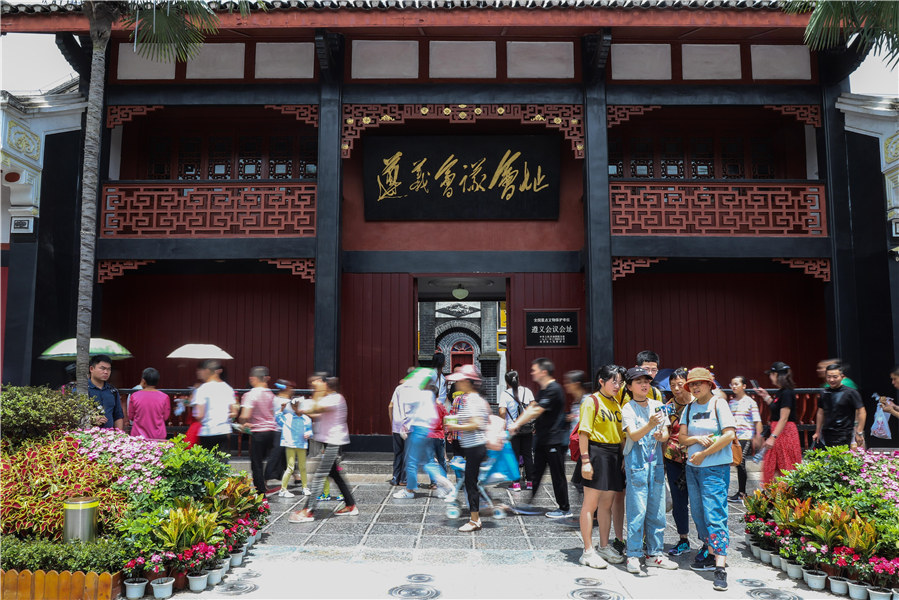 The Zunyi Meeting is regarded as a crucial turning point of the Long March, leading to the ultimate success of the Chinese revolution.
Since then, Zunyi has become a sacred place for generations of CPC members, and the footprints of the Red Army are forever imprinted on the city's culture and spirits.
Over eight decades after the Long March, as its neighboring cities scramble to modernize and adopt the latest in high-tech technology, Zunyi seems more willing to look to the past.
At the site of the Zunyi Meeting, located in the old urban area of Zunyi, both the chairs placed around the table and the bedrooms prepared for the participants are arranged delicately to commemorate the historic event.
Opposite to the site, in the exhibition hall, visitors can not only enjoy the exhibition with rich pictures, cultural relics and films made by holographic projection technology, but also see with their own eyes the slogans left by the Red Army.
At that time, the Red Army asked the soldiers who could write to use charcoal and brushes to write at least one slogan a day on the walls and the doors of the local residents.