New rice strain set to boost food security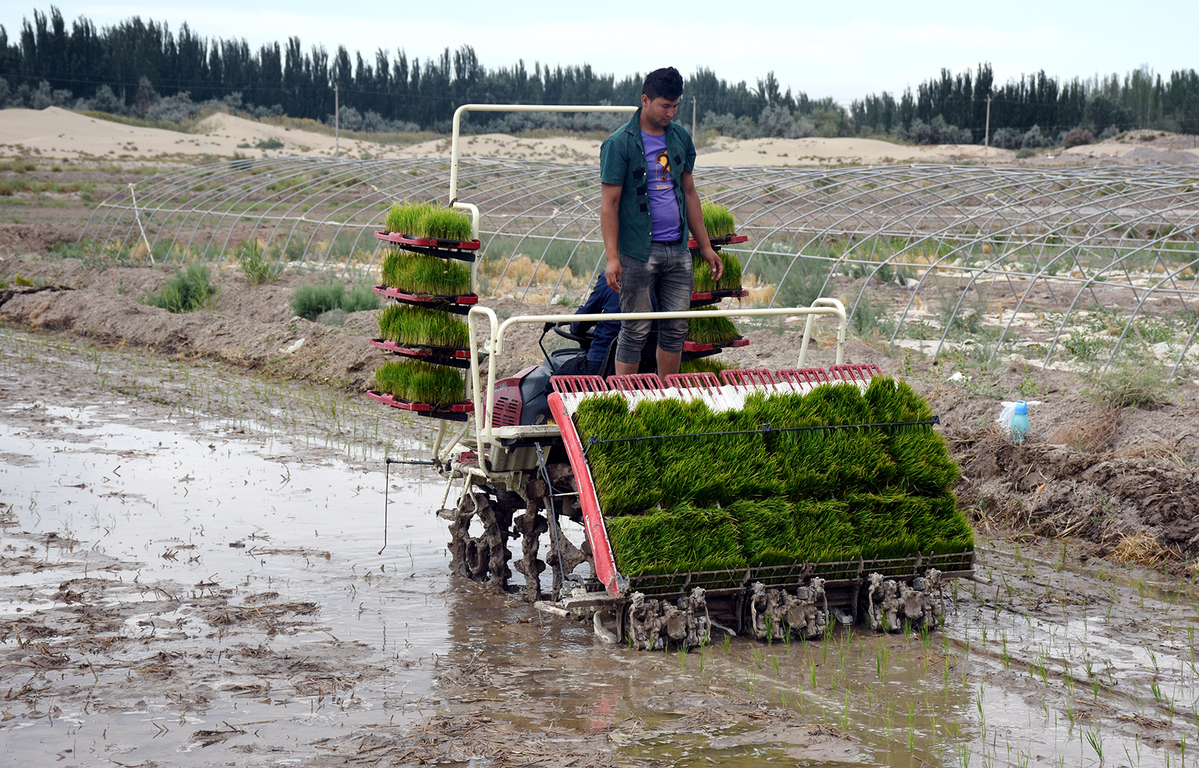 Wild species
Some of those problems may be addressed by the work of Wuhan Haidao International, another major player in the development of saline-alkali tolerant rice.
The company, based in Hubei province, is headed by Chen Risheng, who discovered a species of wild rice growing near a mangrove forest in Zhanjiang, Guangdong province.
The original species has been developed into a family of saline-alkali tolerant strains, which are currently undergoing planting trials across the country.
Chen Yunfeng, the company's manager, said saline-alkali tolerant rice serves as a natural modifier of previously unproductive land.
"By growing rice crops on such land, the composition of the salinealkaline soil is improved slowly but surely," he said, noting that the special rice adds organisms to the salty land and improves the soil quality.
"We believe this biological method is more cost-effective and environmentally friendly than laying subterranean pipelines to remove salt from the land."
Zhang Lishan, the rice expert, said Bayiawat's residents are no longer surprised to see the crop growing on what is definitely the least cultivable land in the township.
"They said they plan to slaughter a sheep so they can cook pilaf next to the field and properly celebrate the harvest this year," he said.