New rice strain set to boost food security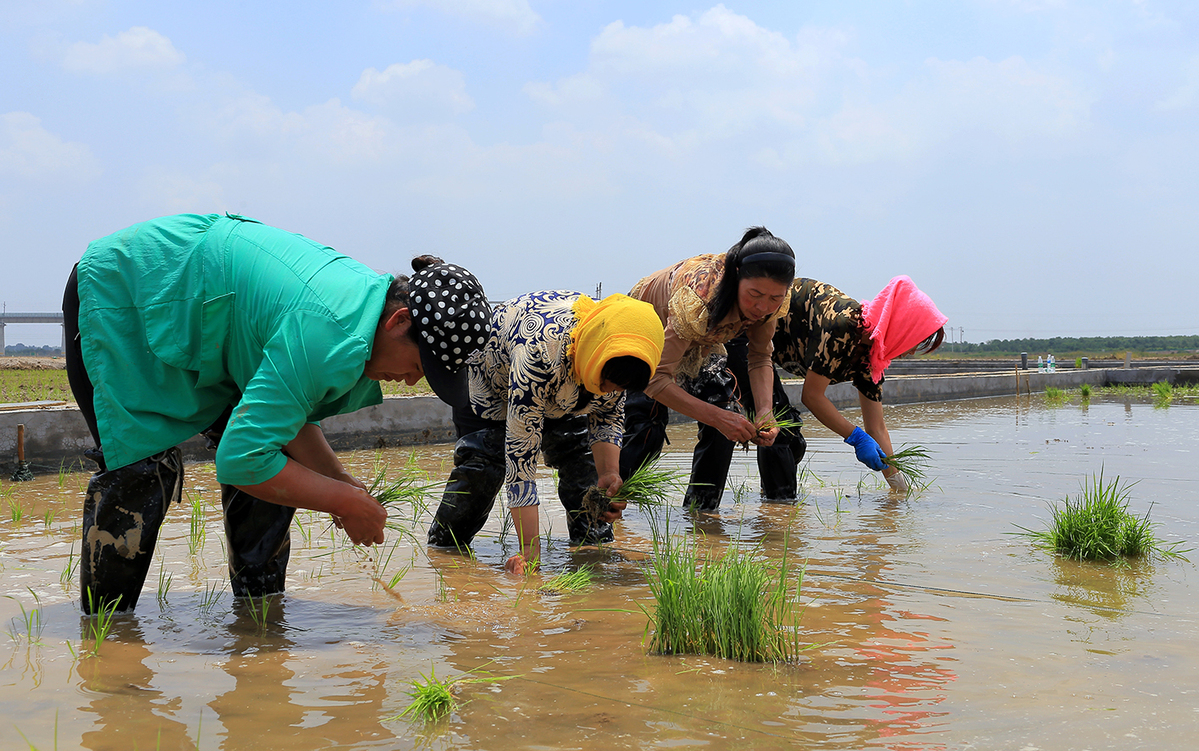 "In the first 60 days, it is crucial to maintain sufficient irrigation to allow the seedlings to germinate and sprout," he said. "Otherwise, they quickly dry out and die."
While constantly phoning the local water authority to identify the cause of the outage, Zhang Lishan paced back and forth across the farmland, checking the tender seedlings.
"If these strains can survive the first few months in the harsh, dry environment here, it is feasible to reduce water consumption as they grow stronger," he said. "However, if the water supply is precarious during the early stages of cultivation, our efforts may be in vain."
He said the center plans to expand the experimental field in Bayiawat to 53 hectares in the next year from the current 20. "But it depends on whether we can source sufficient water supplies. Water resources in Xinjiang are extremely limited," he added.
Zhang Guodong said, "In addition to irrigation, we need more water to reduce the salinity and alkalinity of the soil. That means a good water supply is crucial for growing saline-alkali tolerant rice on a large scale."