Improving lives of disadvantaged people
Share - WeChat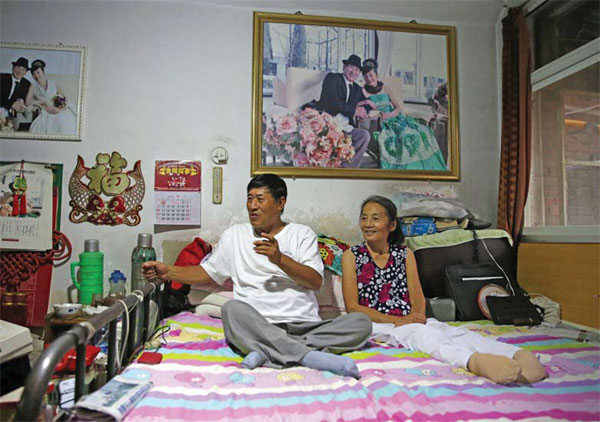 Make the disabled stronger
China has established a special welfare system that covers tens of millions of people with disabilities, providing financial assistance for their daily life, nursing and children's rehabilitation.
Thanks to the preferential tax policies for the disabled who start their own businesses, Yang is making some money by making keys. His earnings, plus his and his wife's retirement pensions, which are increasing every year, add up to 6,000 to 7,000 yuan ($990) every month.
He even planned to donate some of their income to those in greater need.
After Xi's visit, the couple began to read poems for the elderly at nursing homes and sell their handicrafts to support children from impoverished families to go to school.
"Bearing Xi's instructions in mind, our medical staff treat patients like family," said Yang Zhensheng, head of the paraplegic rehabilitation center.
For the patients' better wellbeing, the center has been sending medical staff to major hospitals for training and is equipped with a library, a counseling room and an activity room. And social organizations have been invited to carry out volunteer activities.