Lexus strives to make luxury a part of everyday life for Chinese customers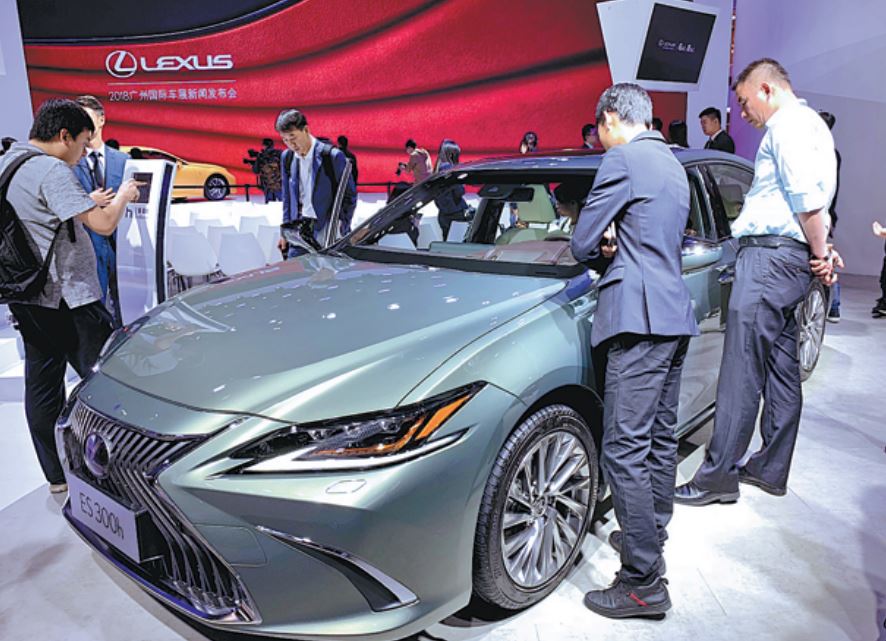 Luxuries - be they cars or handbags - are usually marketed as essentials of a desirable lifestyle and items that will make consumers seem appealing, successful and energetic if they buy them.
Toyota's premium arm Lexus, however, is hitting the soft spot of a growing number of middle-class customers in China by getting rid of the gimmicky stereotype.
"Buy a Lexus and you will remain the same you," said Kevin Chen, general manager of the marketing and communication division of Lexus China, in an interview this month.
Over the past years, Lexus is focusing more on building an unassuming image, believing things that are really precious and important are usually those people tend to take for granted.
The brand's aspiration for "thoughtful luxury" is what makes it unique, Chen said.
"We make you feel like you're taken care of because of all the craftsmanship and omotenashi," Chen said.
Omotenashi refers to a Japanese unique approach to hospitality, which roughly means offering the best service without the expectation of any reward in return.
"We at Lexus cherish human beings' basic emotional needs," said Chen.
Middle-class Chinese, who are young, well-educated and independent, are buying this philosophy.
Hitoshi Otake, executive vice-president of Lexus China, said the brand has achieved satisfactory results so far this year.
Despite the downward pressure in China's automotive market, Lexus delivered 109,933 vehicles in the first seven months this year, up 31 percent year-on-year.
That's almost four times the average growth rate of premium vehicle brands in the country, according to statistics from the China Passenger Car Association.
Sales of its hybrids did even better, rising 43 percent year-on-year to 37,518 and accounting for more than one third of the brand's total deliveries in China.
The brand's ES sedan, one of its most popular models, has doubled its monthly sales since last year. Over 9,000 ES sedans have been sold in China each month since April.
Sales results were achieved despite prices remaining stable.
Xu Lun, vice-president of Lexus China, said there are rarely discounts for models at its dealerships.
"Compared with sales figures, we are more concerned about the quality of our sales and customer satisfaction," Xu said.
"The results shows that customers are satisfied with our products and service."
In June, Lexus saw its total deliveries in the country since its arrival in 2005 reach 1 million.
"The results are attributed to one simple belief. No matter how the market changes, Lexus puts customers first, with attention to every detail, and exceeds their expectations," said Otake.
However, he called for caution despite the brand's growing momentum in China.
"When things are good, people may hope for sales will go further and further. But if we set unrealistic goals, it would be a dangerous thing," he said. "For me, the biggest challenge now is to make sure the quality of our development when we are in a good situation. We go step by step."