China slams latest tariffs as 'bullying'
Share - WeChat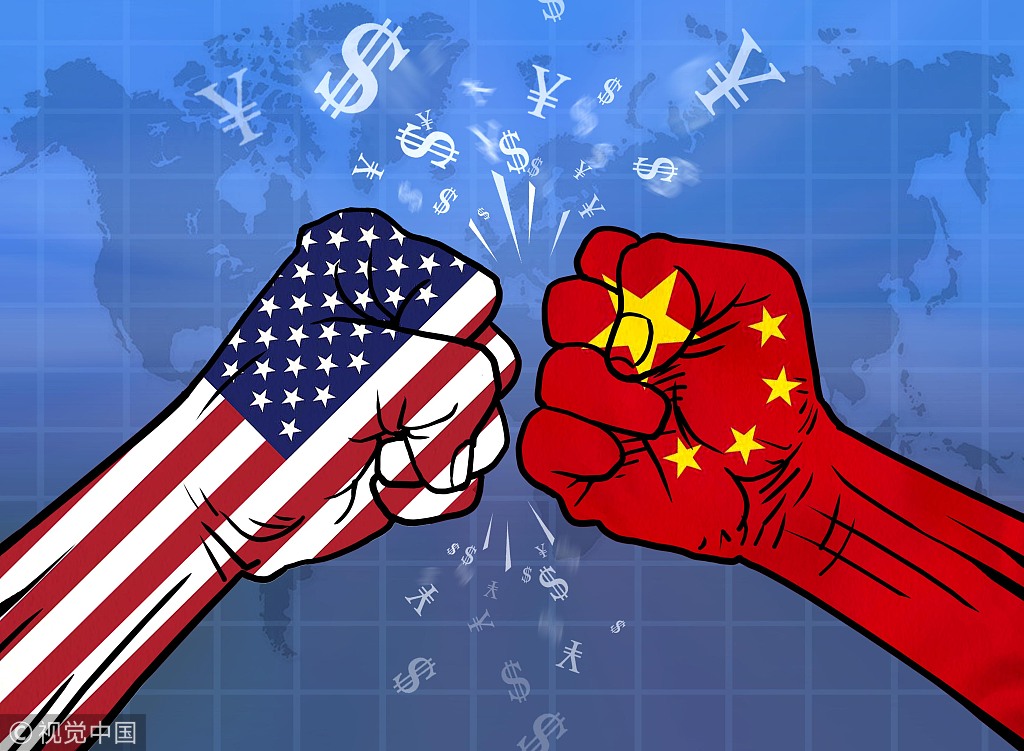 Nation should be fully prepared to fight an extended battle, says expert
Chinese officials and experts said that Washington's plan to impose a 10 percent tariff on $300 billion worth of Chinese goods starting Sept 1 is irrational and irresponsible, hurts the interests of China and the world and is not in the long-term interests of the US.
The trade friction and new planned tariffs are harmful for both China and the United States, and the global economy overall, and this has been proven by capital markets around the world, according to Tong Jiadong, former vice-president of Nankai University in Tianjin.
China should be fully prepared to fight a long battle in order to win the opportunity of further development in the future, Tong said.
Zhao Zhongxiu, president of Shandong University of Finance and Economics, said China is facing a strategic opportunity to turn pressure into positive growth momentum, as external pressure has become a normal circumstance.
"China has demonstrated the endurance of its economy through the trade dispute," Zhao said, adding that disagreements in trade, technology and finance in the past have shown that countries can have trouble enduring such pressure if they don't have their own strategic advantages.
Zhao suggested that China can rely on the development of high-tech industries to offset the economic impact brought by the trade friction and seize the opportunities generated by fast-growing industries such as information technology, aviation and artificial intelligence to expand the output value of high-tech industries and maintain a stable GDP growth rate.
China can also use its huge market, rich human resources and institutional advantages to achieve a higher level of opening-up and enlarge its trade volume with other partners such as the Association of the Southeast Asian Nations, the European Union, Russia and Brazil, said Yu Miaojie, an economics professor at Peking University's National School of Development.
The 10-member ASEAN became China's second-largest trading partner, after the European Union, in the first half of this year, overtaking the US for the first time since 1997, according to the General Administration of Customs.
The trade dispute with the US has also pushed Chinese manufacturers and service providers to expand their global presence via international industrial capacity cooperation, transit trade and other commercial activities at a faster pace, especially in economies participating in the Belt and Road Initiative, Yu said.
Ambassador Zhang Jun, permanent representative of China to the United Nations, told media on Friday that the US announcement further deviates from the right track and US consumers are paying more.
"Practices of unilateralism, protectionism and bullying hurt the world ... and will not solve the problems of the US," Zhang said.
He said China is not fighting for itself alone, but also for an open, transparent, nondiscriminatory multilateral trading system.
Walter Mondale, formerly US vice-president under president Jimmy Carter, joined signatories to a letter expressing concern over US trade policies. Mondale, along with 100 others, added his name to an open letter to US President Donald Trump and Congress over the weekend.
"We are deeply concerned about the growing deterioration in US relations with China, which we believe does not serve American or global interests," the letter states.