BAIC Group thinks beyond carmaking to drive business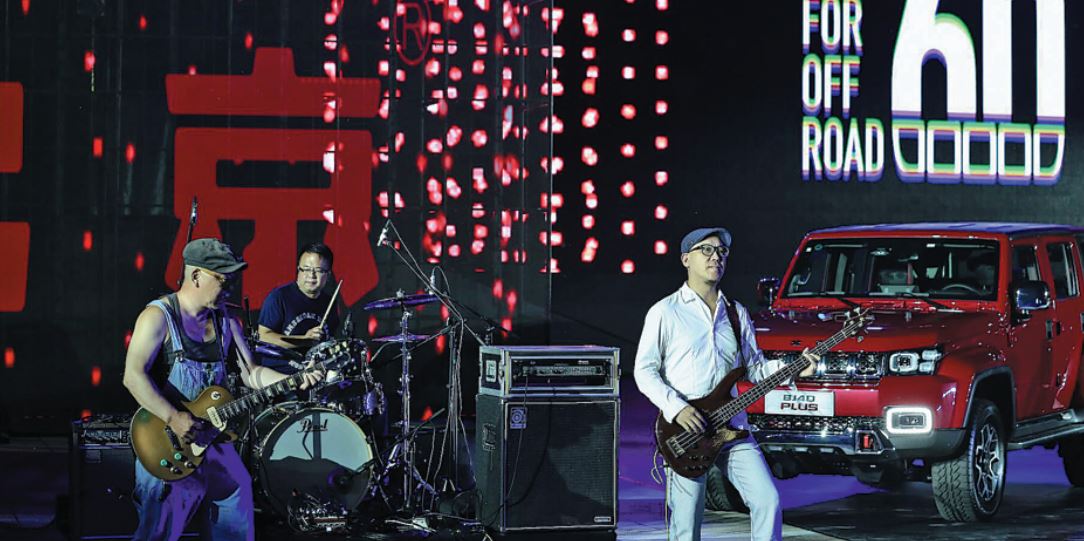 Financial services, investment and supply industries helping boost development
China's BAIC Group is planning to step up efforts in non-vehicle making businesses amid changes in customer preferences about mobility and the downward pressure in the overall automotive market, according to the top executive of the State-owned carmaker.
BAIC Chairman Xu Heyi made the remarks in an interview last week when the group released its sales figures and launched its BJ 40 series off-roaders, retailing from 164,900 to 204,900 yuan ($23,795 to $29,567).
The group sold 11.1 million vehicles in the first half of this year, down 7.8 percent year-on-year, but 4.6 percentage points better than the industry average of a 12.4 percent fall.
Despite the drop in sales, the group's operating revenue increased 6 percent to 246.45 billion yuan, which pushed profit up 4.4 percent year-on-year.
Xu said this is the result of the car group's efforts to shift its focus from sales to quality development.
"Vehicles will remain the mainstay of our business for quite a long time to come, but as customers and the market are changing, we want to foster non-vehicle making segments so that they can contribute more to us," he said.
One such segment is the group's financial services, which is probably the result of Chinese customers' growing acceptance of loans in car purchases. Xu said although the absolute volume is not very large, financial services are making a bigger contribution to the group's quality and profit-centered development.
He said Rocar is another pillar of its non-vehicle segments.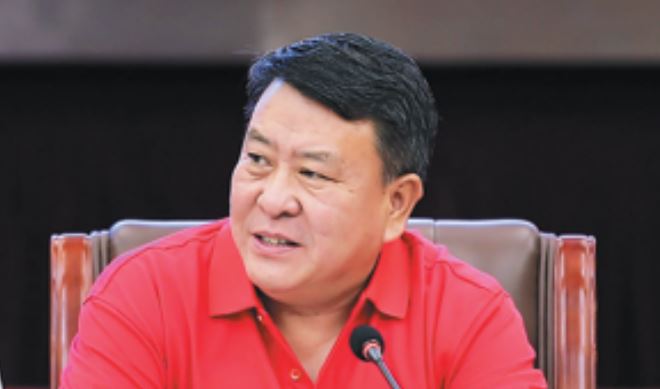 The investment and management platform is part of BAIC's auto service and trade business.
Specializing in sales, maintenance, parts, logistics, auction, car leasing as well as advertisement, its sales revenue last year exceeded 50 billion yuan.
Xu said Rocar is preparing itself to go public soon. BAIC Mobility Co is also emerging as a promising growth engine. Established in early 2017, half of its businesses are already generating profits, Xu said.
Designed as an integrated travel service platform, its businesses include taxis, car-hailing, shuttle buses, car leasing, charging poles, aviation and catering services.
A subsidiary, Beijing Travel, has become one of China's largest vehicle service providers.
The largest revenue generator of BAIC's non-vehicle businesses is Beijing Hainachuan Automotive Parts. The 11-year-old company had an operating revenue of 58.8 billion yuan last year.
One of the country's fastest growing suppliers, it has a rich portfolio of products ranging from interiors and exteriors, to chassis and power systems. Xu said the company will focus more on electrification, lightweight materials and smart connectivity to keep up with changes in the automotive industry. Hainachuan has research and development facilities in Asia, Europe and North America. It has some 60 subsidiaries, including 19 plants outside of China. It has also partnered with international suppliers including ZF, Hella and Magna.
Xu said BAIC may work with its partner Daimler to explore non-vehicle business as well. BAIC is Daimler's third-largest shareholder, with a 5 percent stake in the German company.
Their joint venture has been producing Mercedes-Benz vehicles in China.
"We should not limit ourselves to car manufacturing anymore," Xu said. "We are discussing to expand our cooperation to other business segments."
He said one example is a joint battery test facility that Daimler and BAIC's new energy vehicle arm BJEV have built. They will explore other possible cooperation as well.