A350 joins Sichuan Airlines' Chengdu-Istanbul route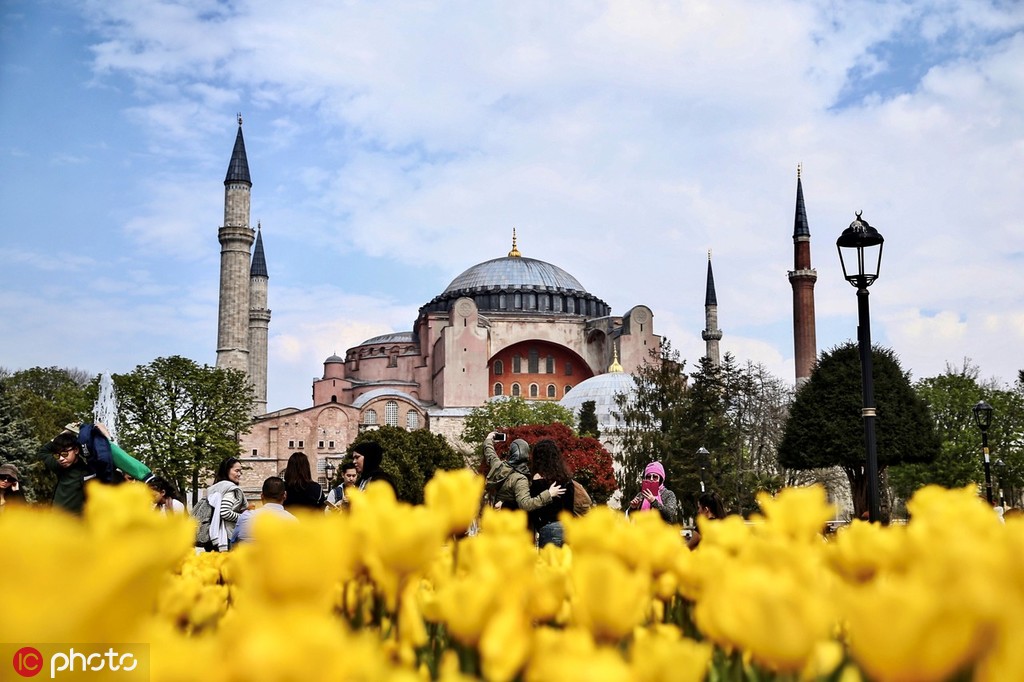 ISTANBUL - An Airbus A350 of China's Sichuan Airlines on Thursday completed its first direct flight from Chengdu in southwestern China to Turkey's Istanbul, with the jet airliner painted with the image of a giant panda.
The panda image features every aspect of the flight, including the headrest covers, lumbar pillows on the seats, aprons of the attendants, meal boxes, paper cups, cleaning bags, and even the food offered.
Sichuan Airlines, based in the hometown of giant pandas, is currently operating four A350 aircraft, with two of them painted with the image of a two-year-old female giant panda adopted by the airline.
As the latest generation in a family of long-range wide-body jet airliners developed by the European aerospace manufacturer Airbus, the A350 offers a more comfortable and pleasant journey with wider seats, spacious panoramic portholes, alluring ambient lighting and interactive entertainment system.
Sichuan Airlines, which is operating more than 300 flights to nearly 140 cities on five continents, made its inaugural flight to Istanbul at the end of April.