Photo exhibition pays homage to war heroes
Share - WeChat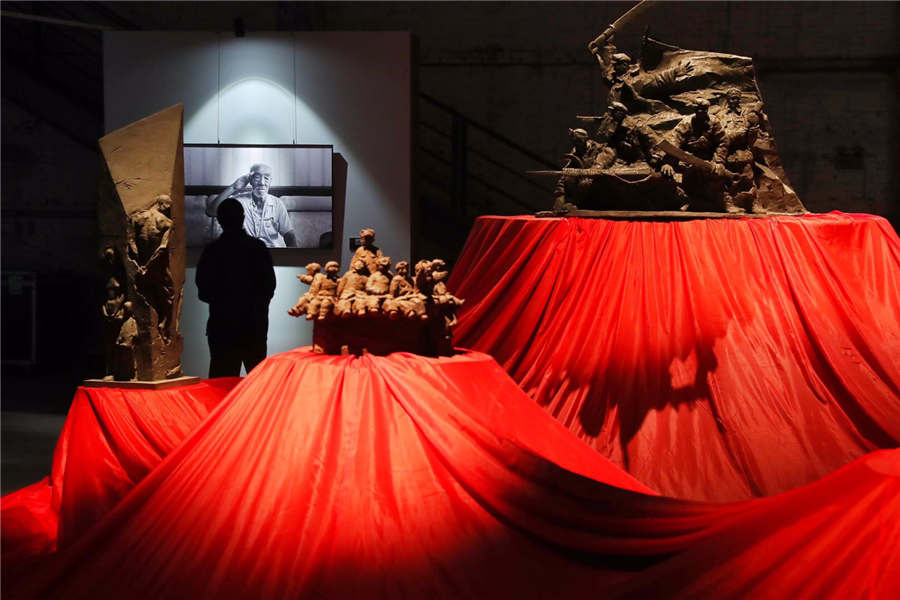 Official figures show that more than 7,300 young men from Tang County in Hebei province joined the Eighth Route Army during the War of Resistance Against Japanese Aggression (1931-45). And today, 80 of them are alive.
To celebrate these war heroes, an exhibition is being held at the Chaoyang District International Cultural Exchange Center, in the 798 art district, through Aug 4. The show titled Guts also marks Army Day on Aug 1.
On show at the event are 41 photos, each measuring one meter, of the aged soldiers as well as a projection of documents in which they were interviewed by staff members from Chaoyang District Cultural Center to recollect how they fought for the homeland against invaders.
Also on display are sculptures themed on people and the soldiers' spirit in the face of adversity.
The exhibition will tour Tang County after the Beijing show.