Chinese, U.S. artists present joint exhibition in Cincinnati
Share - WeChat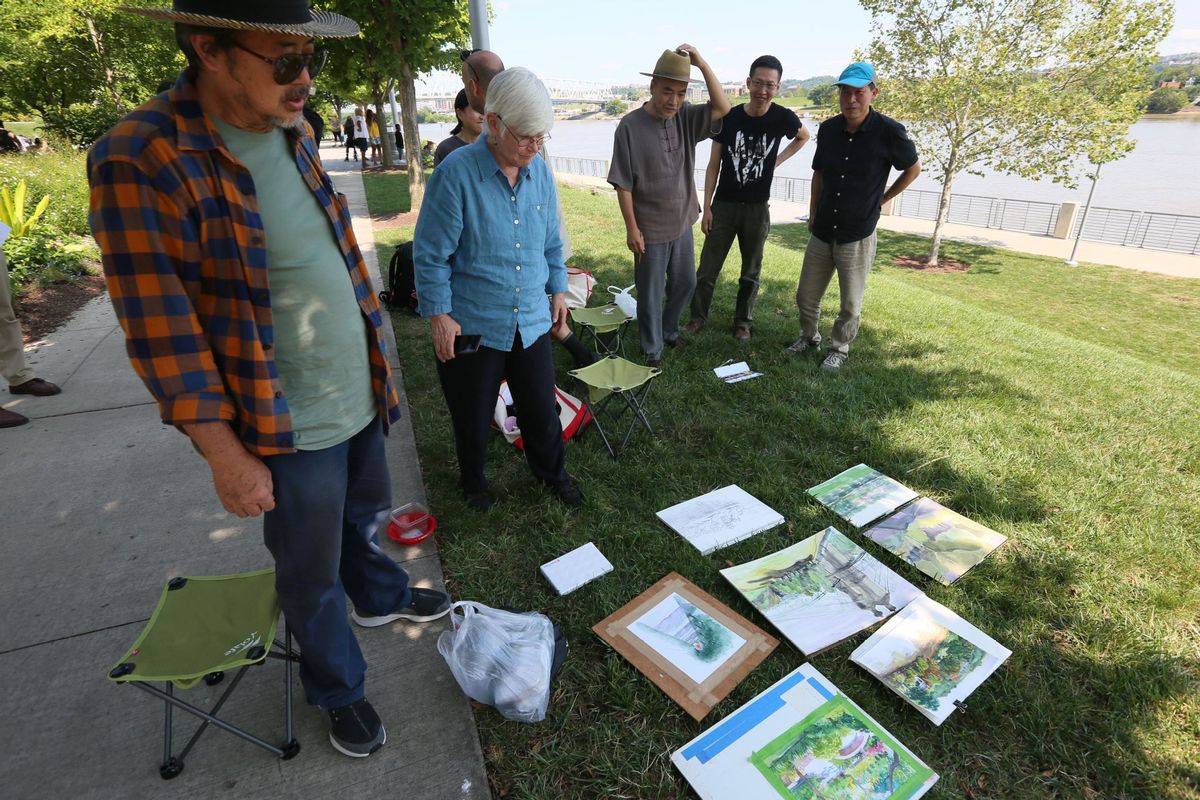 Chinese and U.S. artists presented a joint exhibition on Saturday in midwest U.S. city of Cincinnati in an effort to deepen cultural exchanges between the two peoples.
The exhibition, held at Caza Sikes Gallery, showcased approximately 50 paintings and drawings of 11 Chinese artists and seven U.S. artists, and offered the public the artists' view of different parts of the city.
The exhibition was part of the Cincinnati/Liuzhou Paint Out Program, in which artists from south China's Guangxi Zhuang Autonomous Region were invited to visit Cincinnati for a week. They visited museums and galleries, exchanged art views and techniques with their U.S. counterparts, and created art pieces as they got inspirations from everything the city had to offer.