Supply chain finance key to SME expansion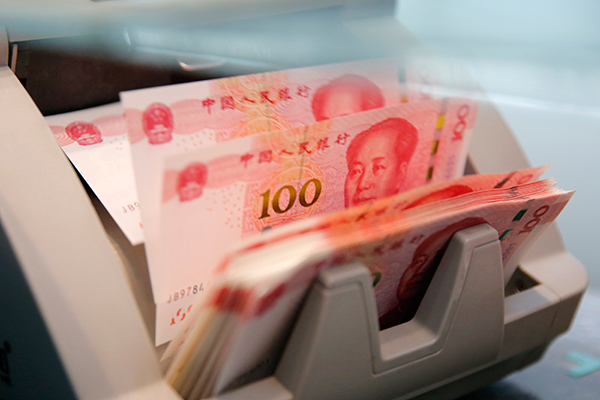 Financial technology or fintech companies can back banks to develop supply chain finance or SCF with their strength in risk control, to better meet the demands of financing for small and medium-sized enterprises or SMEs, experts said.
Investopedia defines SCF as "a set of technology-based business and financing processes that link the various parties in a transaction - buyer, seller, and financing institutions - in order to lower financing costs and improve business efficiency" so as to provide "short-term credit that optimizes working capital for both the buyer and the seller".
SCF's estimated average annual growth rate in China from 2017 to 2020 is about 4.5 percent to 5 percent. By 2020, its output value in China is expected to reach 15 trillion yuan ($2.18 trillion), said Gao Feng, chief information officer of the China Banking Association, at a forum in late June.
Li Daxiao, chief economist at Shenzhen-based Yingda Securities, said though nascent, SCF has great growth potential in China.
"It can significantly enlarge the business scale of financial services for banks by serving the whole supply chain rather than single companies," he said, adding the demand from companies is also strong, especially from major real estate companies and manufacturers, which often have numerous suppliers, franchisers or middlemen.
Jason Yu, principal of Roland Berger, said SCF also helps better bridge the financial services with the real economy.
Competition among companies has escalated into competition among industrial chains. High efficiency in logistics, information and asset flows among upstream and downstream business partners has become the key to future competition, according to Yu.
"Traditionally, the supplier of the buyer needs to wait for the payment, which may put pressure on its capital flows. Backed by supply chain finance, the supplier can bring the contract with the buyer to a bank and get the payment from the bank in advance. The buyer will pay to the bank later. In the process, the bank charges fees based on the transaction amount," he said, adding SCF can also lower the cost of financing for small and medium enterprises that often face difficulties in obtaining bank loans.
However, over the last decade, such business is mainly between large and medium-sized banks, State-owned enterprises or listed companies in China. Some small and medium-sized banks, as well as city-level and rural commercial banks, don't even have such services, said Gao.
He attributed this to the difficulty faced by banks in risk controls relating to loans to downstream suppliers and franchisers.
Fintech companies, with their strength in research and development of technologies like artificial intelligence and blockchain, can help judge the loan repayment ability of SMEs, report and verify the trading information to banks in time, in order to facilitate banks in SCF tasks, experts said.
In October 2018, OneConnect, a fintech firm of Ping An Insurance (Group) Company of China, set up an intelligent SCF platform to link companies, their upstream and downstream partners, and financial institutions.
Fei Yiming, CEO of corporate finance at OneConnect, said the new platform uses blockchain and AI to secure the authenticity of information from different participants in the supply chain, to improve information asymmetry in banks and companies.
Everbright Bank also provides online SCF services. Its clients include dairy company Mengniu and consumer electronics giant TCL. Since starting operations in February 2018, the amount of financing has surpassed 10 billion yuan.
Zhongyuan Bank, a provincial-level lender in Henan province, facilitates trade between coal firms and power plants by providing SCF services based on transaction receipts and transport documents.
In October 2017, the State Council, China's Cabinet, released a document that commercial banks and core enterprises in supply chain are encouraged to establish SCF service platforms to provide financing for upstream and downstream SMEs.
It also encourages application of big data analysis in risk control to make sure the loan fund is used in real trade.