Food documentary focuses on delicacies served only at night
Share - WeChat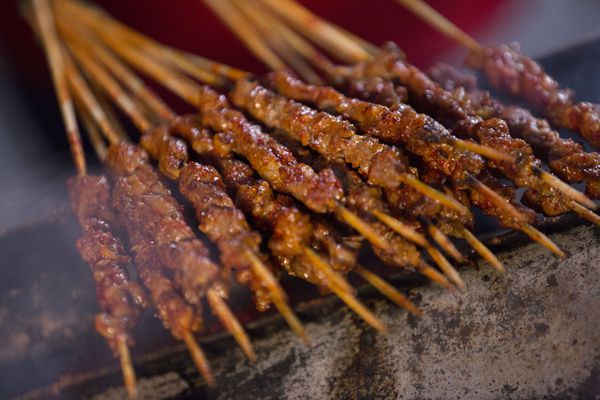 An eight-episode documentary Taste Humanity at Night is airing on the streaming site, Tencent Video, and focuses on exploring stories about night-time delicacies.
Four episodes have been released introducing delicacies from Shenyang, Wuhan, Nanning and Xiamen, while the upcoming four episodes will focus on Xi'an, Chongqing, Hangzhou and Guangzhou.
In the first episode, the most eye-catching dish in Shenyang, capital of Liaoning province, is chicken skeleton. Whether grilled, fried or smoked, the chicken skeleton is a favorite of locals in the city.
"Decades ago when food was in short supply, people in Shenyang didn't want to throw the chicken skeleton away, so they created different ways to cook it, and now it has become a delicacy in the city," one interviewee explains.
Du Xing, director of the documentary, trains his lens on diners tucking into the dish around midnight-a female driver orders chicken skeleton and a bowl of noodles after work to eat with her colleagues.
Most Popular