New Lion King evokes fond memories of Chinese filmgoers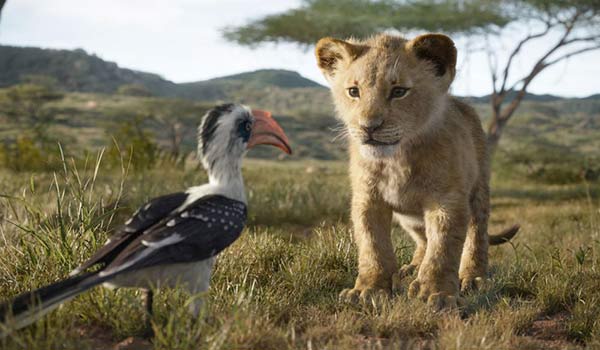 As the overture of the Circle of Life begins and the sun beams down upon the African savanna, the new live action-style remake of The Lion King calls back memories of Yuan's first introduction to the young lion prince, Simba.
"It was a summer night in 1995, and I went to the cinema after my late-night work," said Yuan, a big fan of the film, whose first album in his collection was the movie's soundtrack and who has had "Hakuna Matata," a famous line from the film, as his motto on Wechat for many years.
Though the original 1994 movie of the same name was screened more than one year later in China than in the United States, it was still regarded by many Chinese audiences, like Yuan, as an unprecedented work in their youth.
On July 12, the new version of The Lion King hit the big screens on the Chinese mainland, a week earlier than North American cinemas.
It has raked in a total of more than 550 million yuan ($79.94 million) in the box office since its premiere and led the Chinese mainland box office for almost a week, according to China Movie Data Information Network.
Unlike 1995, when Chinese audiences had to wait about one year after a blockbuster was released in the US, China, now the second-largest movie market, possesses over 50,000 screens nationwide and millions of movie-goers.
According to PwC analysis, China's movie box office will reach $12.28 billion by 2020, surpassing the United States to become the world's largest film market, which makes the country the first choice for the premiere of an increasing number of international film productions like the new "Lion King".