African safari inspires Lion King director Favreau
Share - WeChat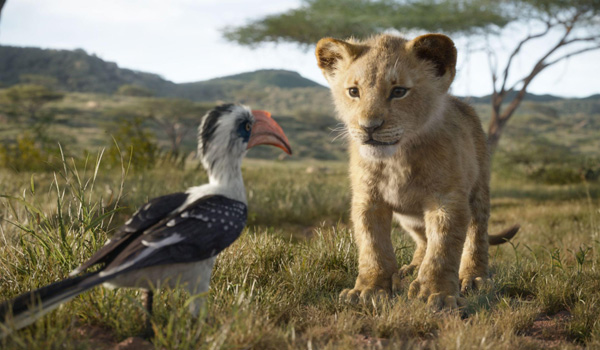 For most of us, it is just a daydream to quit our job, pull up stakes and travel around the world.
However, for Jon Favreau, doing just that may just have landed him the biggest project in his filmmaking career, after a six-month sabbatical to Africa earned him the director's chair on Disney's $250 million live-action remake of its 1994 animation, The Lion King.
As one of the most anticipated blockbusters this summer, the new Lion King film will open across the Chinese mainland on Friday, a week earlier than North America.
According to the producers, Favreau went on a safari to Africa six months before even entering into talks with the Hollywood giant about taking the helm of the remake.
During his trip, the original film was used as frame of reference several times-first, when Favreau and other travelers saw a warthog run past the safari vehicle and a member of the tour party started singing Hakuna Matata, a song from the movie. The film was mentioned again later, when they saw several lions standing majestically on a rock.
In an introductory news release from Disney, Favreau says the Lion King story "pops up in music, on TV shows, in comedy routines, as part of sketches … It's such a deep part of our culture that it felt like there was a tremendous opportunity to build on that and to retell the story in a different medium."
Widely regarded as a classic, the 1994 animated film won two Academy Awards-Best Original Song for Can You Feel the Love Tonight, composed by Elton John and Tim Rice, and Best Score, thanks to composer Hans Zimmer.
In 1997, a stage production inspired by the film debuted on Broadway, subsequently winning six Tony Awards. Now, more than 20 years later, the musical has remained as one of Broadway's biggest hits, recently staging its 9,000th show.