Ambulance and helicopter in relay to save baby's life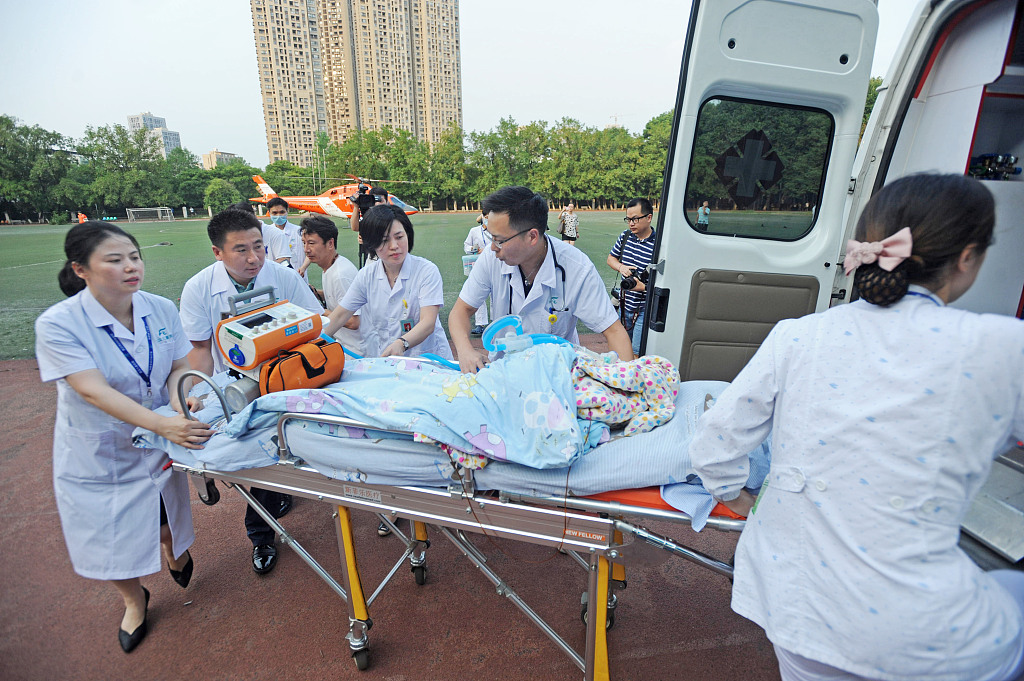 A two-month-old baby with serious illnesses was rushed by land and air from Enshi, Central China's Hubei province, to Wuhan Children's Hospital, 500 kilometers away, to receive urgent treatment by way of Yichang, a city in between.
The boy, nicknamed Xiaoen, is an abandoned infant. About a month ago on June 16, he was discovered under a bridge by a passerby in Lichuan, Enshi and sent to a local children's welfare home for care and adoption.
One day later, the staff at the welfare home found Xiaoen's face had turned blue and purple and he was short of breath. He was soon taken to the central hospital of Enshi.