Plastic art goes on show at Shanghai Science and Technology Museum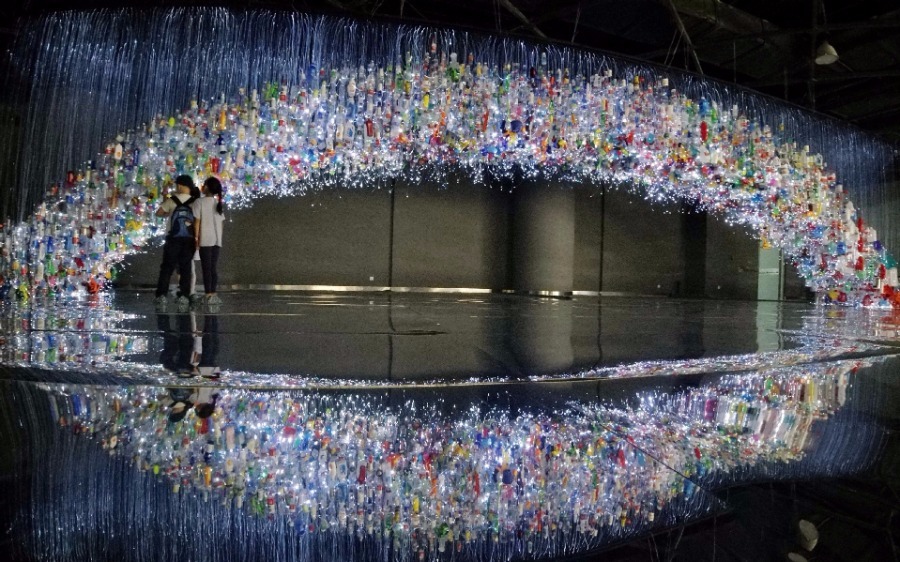 An installation made from over 20,000 recycled plastic products is currently on display at the Shanghai Science and Technology Museum and lasts till July 28.
TitledGiant Ring, the artwork, which is in the shape of an arch that measures more than17 meters long, is aimed at raising awareness about environmental protection and the need to reduce the production of plastic.
Complete with its mirror reflection on the floor as a ring, the installation is aimed to serve a reminder of the "rubbishbelt" consisted of waste plastics in the sea and call on the audience to cut the production and disposal of plastic waste.
Zhan Jinyao contributed to this story.