Small firms can play a big role
Share - WeChat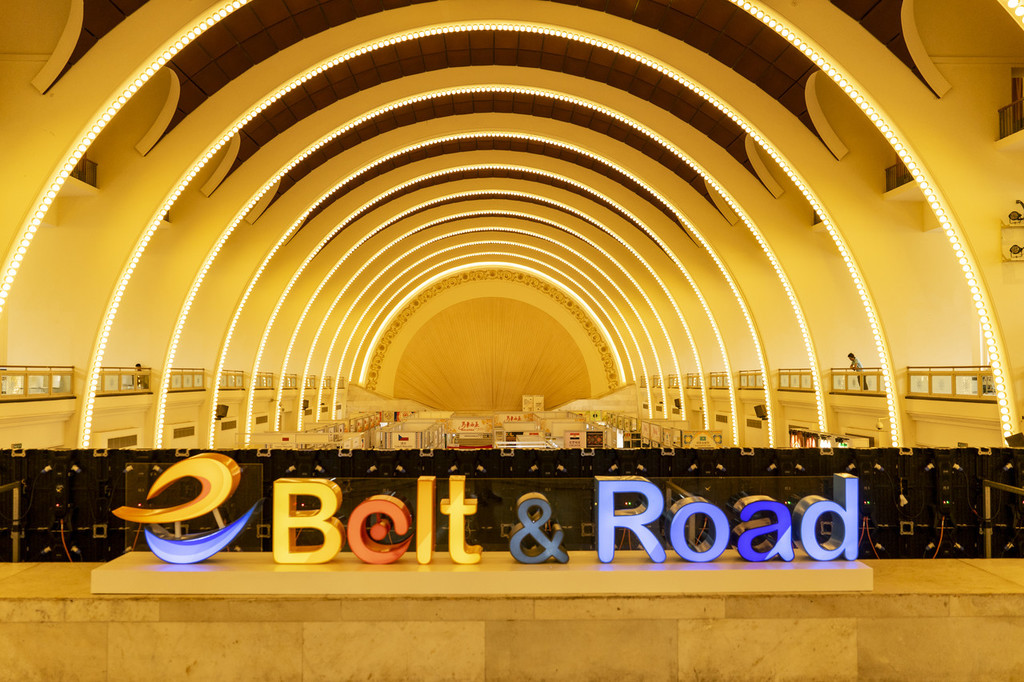 I was still at college when China launched the Belt and Road Initiative in 2013. I remember Ohana, one of my friends from Vietnam, said back then that the BRI appeared to be a China-led project in which only big State-owned enterprises could participate.
However, when I met her during this May Day holiday break in Vietnam, she told me she was surprised to find small and private businesses playing a role in the BRI.
Her brother landed a decent job with a small Chinese textile company that expanded its business to Vietnam under the BRI framework.
As Ohana spoke about the benefits the Chinese firm brought to its Vietnamese staff of 80, I started to think that small private firms can play a bigger role in promoting the BRI, and in making it greener in the future.
China's stunning economic development over the last four decades would not have been possible without the private sector playing a key contributory role.
Currently, private enterprises contribute over half of the country's tax revenue, over 60 percent of the annual GDP, more than 70 percent of technological innovation and over 80 percent of urban employment.
I once interviewed executives of China Communication Technology Co Ltd. I was surprised to find that the private satellite service provider had a wide presence in BRI economies. It provides telecommunications services that were hitherto dominated by SOEs.
The Shenzhen-based company is offering services and products in Europe, the Middle East and nine other countries and regions participating in the BRI. It has also secured a number of orders from civil aviation and public security departments in the Philippines, Indonesia and Malaysia. CCT has reportedly started to offer private satellite services in the Philippines.
"In the past, we could cooperate only with local telecom carriers in foreign countries through equipment sales. But with the BRI, we are changing our profile from a 'seller' to an 'operator' in overseas markets," said Wu Guangsheng, president of CCT.
Shi Guilu, chairman of Shaanxi-based Rongmin Holding Group, a private-sector company engaged in real estate, advanced agriculture and culture industries among others, said the BRI is now being promoted on a bigger scale and at a higher level. So, private businesses are playing an increasingly "irreplaceable" role, he said.
"Major State-owned enterprises are better in leading big projects while private businesses are more flexible," Shi said.