Private banks use high-tech to offer cost-effective services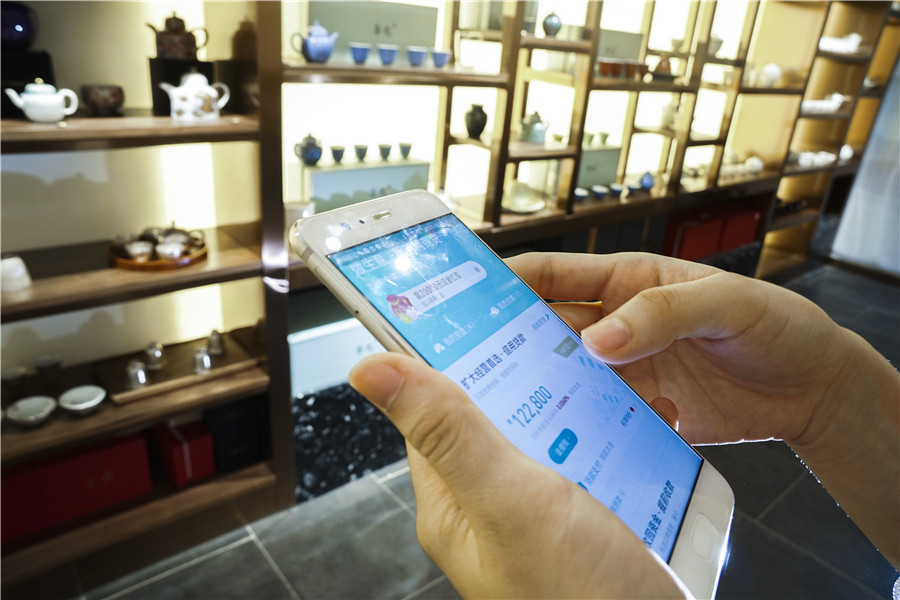 Private banks in China are increasingly using cutting-edge technology and expertise to offer cost-effective services to micro and small enterprises.
MYBank, the online lending offshoot of Ant Financial Services Group, wants all Chinese mom-and-pop shops to be able to apply for and receive loans in one second within the next three years, as it continues to leverage artificial intelligence, computing and risk management to increase efficiency and reduce costs.
The number of micro and small enterprises served by MYBank has jumped 10-fold in the past three years to some 17 million, Hu Xiaoming, the newly appointed chairman of the bank, said during a conference last month celebrating the bank's fourth anniversary.
Roughly 73 percent of applicants get loan approvals on their first attempt, and 80 percent of them don't have a credit history in other financial institutions to gauge, Hu said.
"According to our in-house statistician, out of 100 loan applicants, 99 can repay in time," he said. "It shows the level of creditworthiness of these smaller business owners."
MYBank extends loans based on customer risk assessment that is determined by big data analysis powered by algorithms. According to data released last year by Ant Financial, by circumventing human involvement, the cost of issuing a loan is slashed from 2,000 yuan ($290) to just 2.3 yuan.
Thanks to its technological prowess, MYBank gained its reputation by issuing a brand-new industry standard: three minutes for application submission, one second for loan issuance, and zero human intervention.
The "310 model" and its tech suite were officially opened up to other banks last June through a "Star Plan" heralded by Ant Financial. Hu said 50 Chinese financial institutions have already embraced such technologies in their daily operations.
According to Toward Universal Financial Inclusion in China, a joint report published by the People's Bank of China and the World Bank in 2018, only 14 percent of China's small businesses have access to loans or lines of credit, compared to 27 percent of smaller firms in G20 members.
"Due to a lack of credit history and collateral, micro and small businesses have suffered from a credit crunch due to higher costs, bigger risks and the discrepancy between supply and demand," said Li Dongrong, president of the National Internet Finance Association of China.
The goal to accelerate the penetration of credit services is further fueled by the proliferation of the mobile internet and the increasing adoption of the quick response code, a popular payment method in China using a smartphone. Several million street side business owners and shopkeepers accept bills via QR code payment, Ant Financial said.
A survey conducted by the National Bureau of Statistics earlier this year showed that each small enterprise stands to create employment for on average seven to eight people, while each individual industrial and commercial entity can create employment for 2.9 people.
MYBank reported net profits of 670 million yuan in 2018, one of the lowest readings among Chinese banks, according to its annual report released in April. But Hu said earnings and profits have never been the primary target of MYBank.
"Our goal was originally to be the bank that services the largest number of micro and small enterprises with the smallest profits," he said.