Bartsch-Hackley to join BAIC Motor Beijing in Chinese Volleyball Super League
Share - WeChat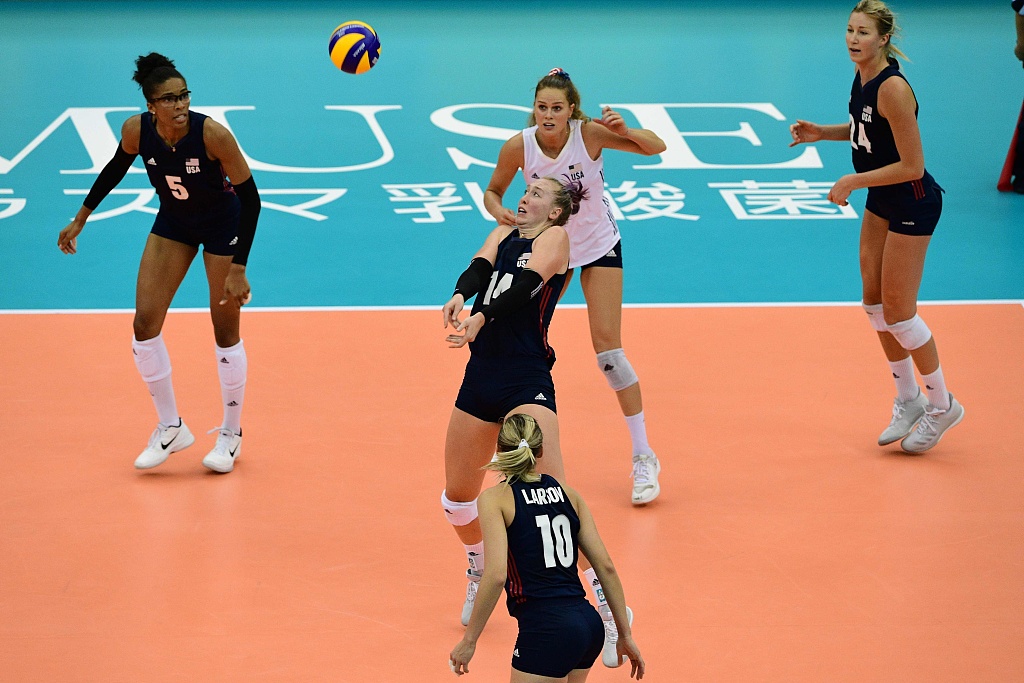 BEIJING - Elite chief spiker Michelle Bartsch-Hackley of the United States plans to join defending Chinese Volleyball Super League champions BAIC Motor Beijing for next season, the 2018 Nations League MVP revealed on social media on Wednesday.
The 29-year-old, who is skilled in both attack and defense, helped the US defeat Brazil to win this year's Nations League title.
Her announcement further strengthens next season's Chinese Super League, after Chinese national team captain Zhu Ting also announced her intention to leave Turkish side Vakifbank Istanbul and return home, though the identity of her next club remains unknown.
Apart from Bartsch-Hackley and Zhu, next season's Chinese Super League is also set to contain the US's Jordan Larson, Louisa Lippmann of Germany, and Russian attacker Tatiana Kosheleva.