5G to spark technological changes throughout nation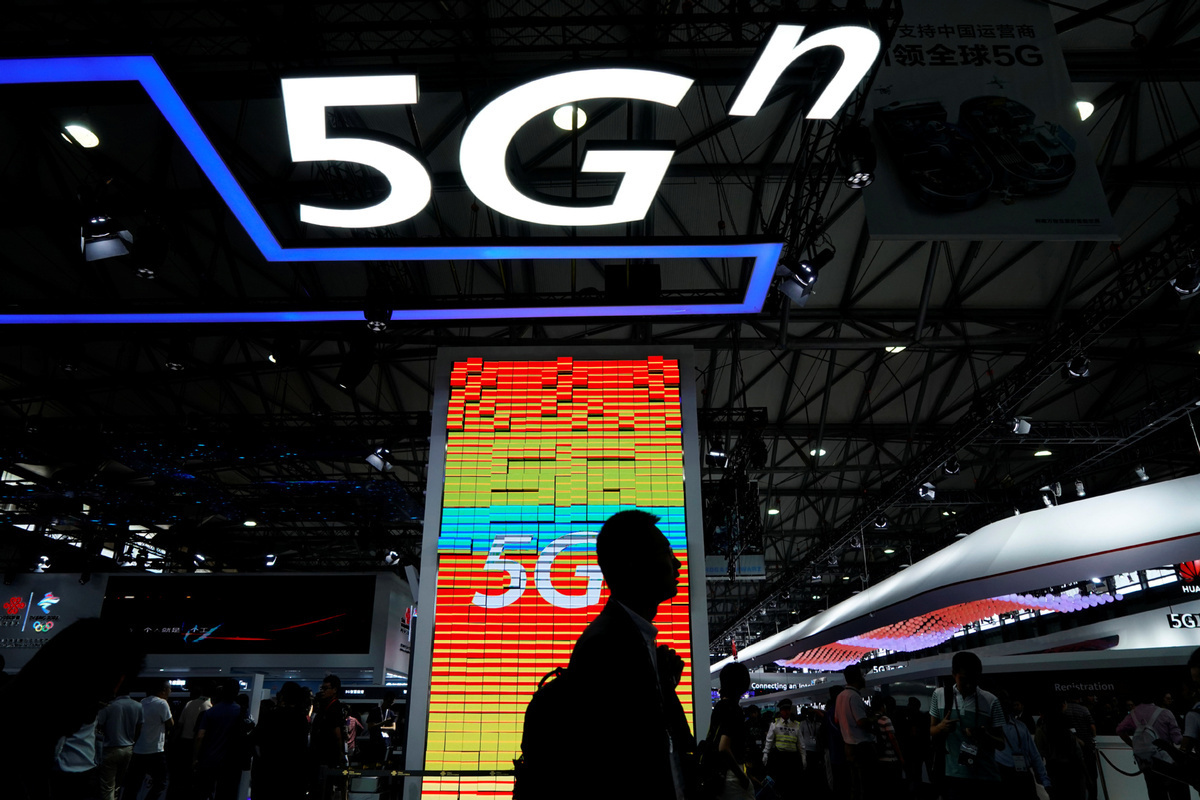 Fifth generation mobile communication technology, or 5G, will bring about a fundamental technological revolution in 2019, a report said.
The 5G technology will bring not only upgraded communication technology, but would spark widespread changes in several areas, the annual report on the Development of China's Media Investment 2019 released by JIC Huawen Investment Ltd and the enterprise supervision division of People's Daily said.
"Similar to the 4G era that fostered a thriving mobile gaming and video sector, the emerging 5G, artificial intelligence, cloud computing and other new technologies will bring the media sector new changes in terms of interactions, effects and modes," the report said.
"In the upcoming 5G era, We will witness growing demand and consumption for content, especially in the field of gaming and videos. And new platforms with huge internet data flow will pop up," it said.
Zhang Lulu, a researcher at JIC Huawen, said with the increasingly stringent regulatory environment, content and technology are the fundamental driving force for development of the cultural industry.
"The technology-driven innovation, instead of the business driven model, now becomes the mainstream. And the investment that aims to empower the funded firms has replaced financial investment," Zhang added.
The report cited statistics from research and consulting institute ChinaVenture, saying China has experienced a bumper year for both private equity and venture capital investments in the cultural and media industry. The number hit a five-year high at $11.12 billion in 2018.
Media networks, online videos, movies and music attracted nearly 85 percent of total investment in 2018, with short videos becoming the most popular investment target, the report noted.
The boom in short videos swept the nation last year. As of December 2018, China had 648 million short videos users, accounting for 78.2 percent of the total number of internet users. According to data-monitoring firm TrustData, more than 80 percent of the users are under 30 years old.
"In addition to short videos, we also see medium-length and long videos thriving in the 5G age," said Yu Guoming, executive director of the School of Journalism and Communication at Beijing Normal University.
Yu noted that short video platforms like Kuaishou and Douyin allow people from different regions and social groups to get together in the same community and are able to exchange ideas and express themselves equally.
"I believe 5G technologies will speed up the process," Yu said, adding that 5G technologies would foster a "wide range of technological transmission forms. Investors should focus on projects that are able to foster active information flows in society, expand people's social horizons and help people know more about the world in a simplified way, such as paid content."
The report said that with the authorities creating a better environment for copyright protection, the paid content field will continue to see rapid growth.
China is planning to develop its cultural industry into a pillar of the national economy by 2020, according to the national 13th five-year program (2016-20) on cultural development reform.
The government blueprint noted that the country will help create cultural company groups which have core competitiveness and a high market share, saying several of them should strive to be among the leaders in the industry globally by 2020.