Samsung teams up with 3 telecoms on 5G promotion
Share - WeChat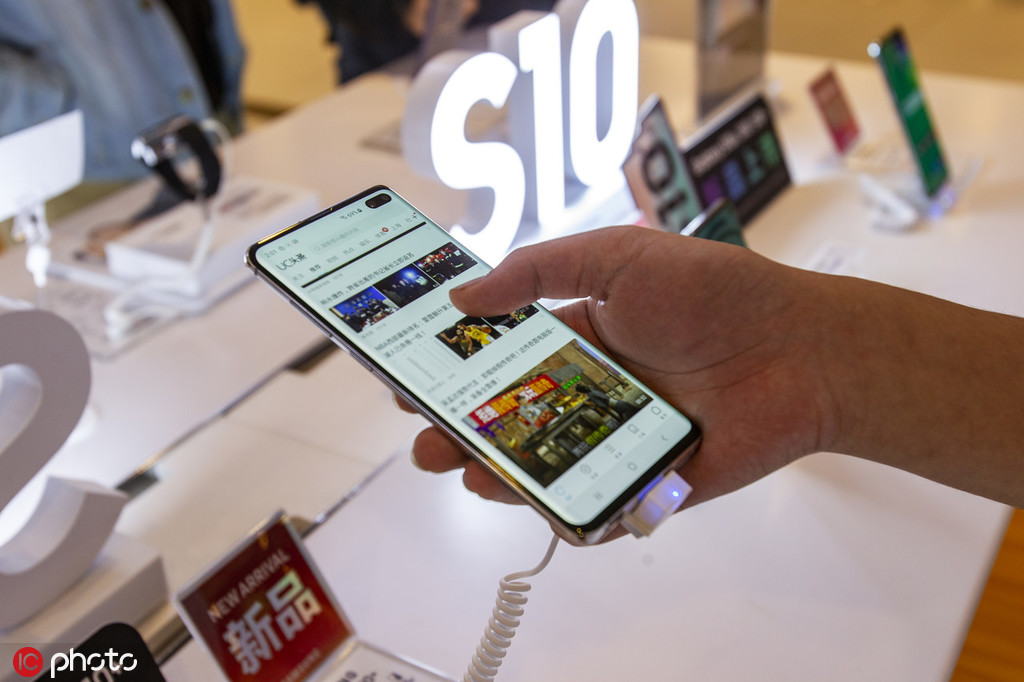 South Korean technology giant Samsung Electronics Co Ltd announced it has teamed up with the country's top three telecom operators to let consumers gain first-hand experience of 5G smartphones.
"5G has not only changed the speed of connection, but also the method we connect with the world," said Kwon Gyehyun, president of Samsung Electronics China, adding the company has carried out 5G commercial tests with domestic telecom carriers to bring the 5G experience to consumers.
According to Samsung, Chinese consumers who buy Samsung's Galaxy S10 series or Galaxy A80 4G smartphones between July 1 and Aug 31 at any channels authorized by the company, will just spend 99 yuan ($14.40) to join the Samsung 5G club and spend 0 yuan to upgrade their current handsets to 5G smartphones, which will be launched in the second half of 2019.
Zhang Daijun, president of the Samsung R&D Institute China, said 5G will help a number of industries, such as edge computing and artificial intelligence, as well as provide better communication support for smart cars, smart homes, smart cities, smart factories and other scenarios.
Samsung has already provided 5G terminal devices to the countries that have finished establishing 5G networks and infrastructure.
The 5G tech is expected to be at least 10 times faster than 4G, and its huge capacity to connect things will enable smart factories, self-driving vehicles and other applications.
China has officially rolled out commercial 5G licenses to the nation's three major telecom carriers — China Mobile, China Telecom and China Unicom — as well as the state-owned China Broadcasting Network Corp earlier this month.
IDC also forecasts that the total 5G and 5G-related network infrastructure market will grow from about $528 million in 2018 to $26 billion in 2022 at a compound annual growth rate of 118 percent.