Reassure HK, remind Britain SAR no longer a British 'colony'
Share - WeChat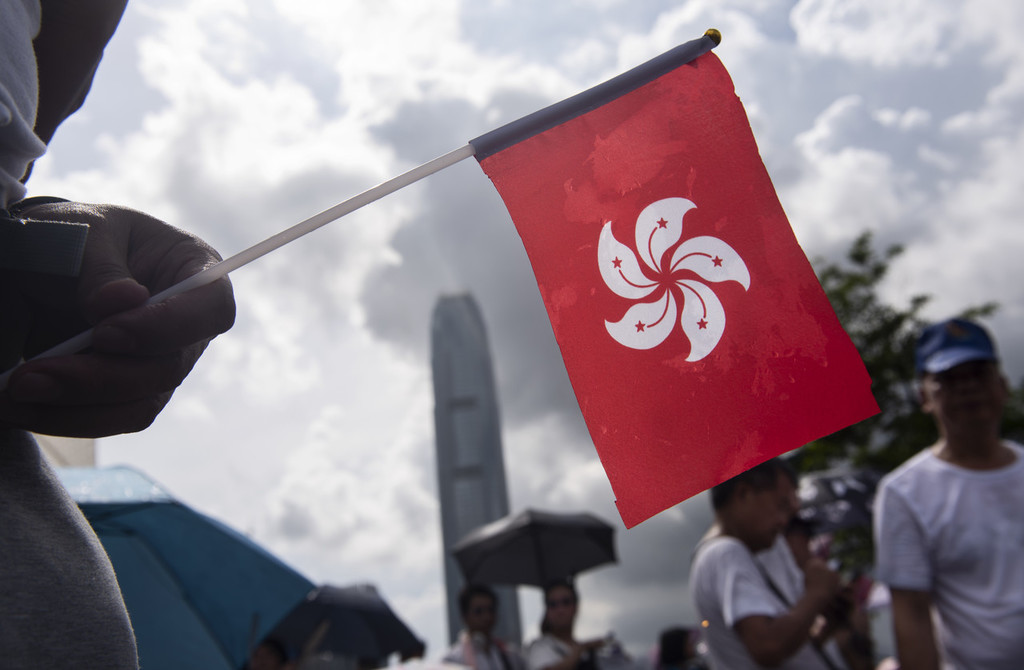 The ongoing distress of Britain over the loss of Hong Kong as a "colony" can be attributed to some British politicians not sufficiently examining their own history and trying to incite Hong Kong residents against Beijing. So much is borne out of the evidence.
The British never underwent what the Germans call vergangenheitsbewältigung-coming to terms with the past. Some in Britain are still proud that Britain was a colonial power. Call it nostalgia for Empire. No wonder some British politicians feel "responsible" for Hong Kong even after it returned to China in 1997. They think China, not Britain, is the invisible hand here.
In 1997, China agreed to grant the Hong Kong Special Administrative Region autonomy for 50 years under the "one country, two systems" framework. But some Hong Kong residents attach too much importance to the "two systems" while ignoring that it is part of the "one China" framework.
The British education system is somewhat hostile toward Beijing. I should know; I studied Chinese in Britain, at Edinburgh University. We students in 2002 were constantly told to spend our exchange year in Hong Kong or Taiwan. And when I turned down a Hong Kong offer and went to Fudan University in Shanghai instead, irritation ensued.
Our dons decided that colleges on the Chinese mainland were substandard-inferior to the ones in Hong Kong-and therefore Chinese grades and credits would never count toward a British degree. That was in 2006.
Those who went to Hong Kong of course got cool jobs, sinecures and perks-sometimes as press soldiers for Western media outlets. If you work in the globalist Anglo-Saxon media, you need to target Beijing. That's a basic thing they ask you to do.
Most China-bashing media outlets have branched out in Hong Kong, from where they launch their attacks against Beijing. They use liberal studies to indoctrinate the youth. They also "create" heroes and martyrs for the West, like Joshua Wong, who was jailed for his role in the "Occupy Central" movement in Hong Kong.
And because of this outdated colonial education system and the China experts, the British in Hong Kong sometimes behave like overlords and viceroys. That's why the last British governor of Hong Kong, Chris Patten, tried to assume the role of "guardian angel" of the SAR during the "Occupy" movement in 2014 and again during the recent protests against the proposed amendments to Hong Kong's extradition law. And that's why British Foreign Secretary Jeremy Hunt told violent protesters recently that Britain would stand with them.
The master narrative is everywhere. The agents are still there. White privilege is rampant. Woo the people, divide and conquer. Those Hong Kong separatists and troublemakers are rewarded by powerful Western interest groups with passports, visa-free travels and media limelight. The city is plagued by foreign intelligence services that collaborate closely with some British media outlets.
We could conclude that Britain suffers from post-colonial stress disorder. However, it is more than that. It is also rage: The loss of Hong Kong in the Far East was Britain's most stressful experience since the independence of India. The stress was accompanied by anger, anger about everything Chinese. How could a former loser in world history become the master of "Britain's Hong Kong" now? This is humiliation for some British politicians.
And because it is a dangerous mix of trauma and rage, some British politicians will try to regain Hong Kong in Britain's sphere of influence, or the West's sphere of influence. Britain lost its glory but not its old structures, banks and media mostly, which keep instigating anti-China sentiments.
Since the otherwise charming Anglo-Chinese relations should be preserved, Hong Kong society needs to calm down and Britain needs to be reminded that Hong Kong is no longer its "colony". What is the big deal about Hong Kong? And why are some British politicians obsessed with it? It's the colonial past.
The writer is a German writer and cultural critic. The views don't necessarily represent those of China Daily.
Most Viewed in 24 Hours
China Views