Patten not in the position to talk about HK affairs
Share - WeChat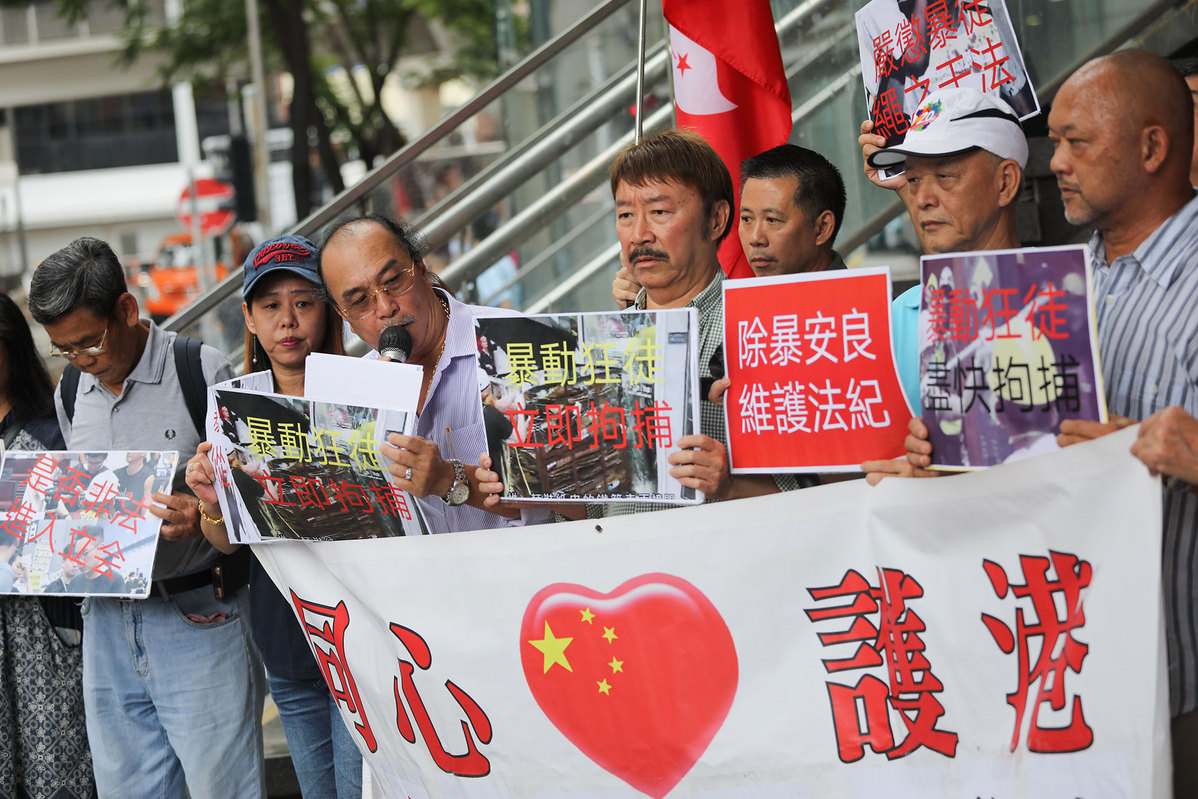 Once again, Chris Patten, the last British governor of Hong Kong, has exhibited his signature hypocrisy concerning Hong Kong.
In an anti-China article published in Financial Times, Patten emphasized Britain's "obligations to Hong Kong" according to the Sino-British Joint Declaration, whereas, in fact, any British obligations ended with the resumption of China's sovereignty in 1997.
What Patten was trying to do was to justify and glorify the violence of some of the recent protests against the extradition law amendment, to project the illusion that Britain is the protector of the "freedom" and "well-being" of residents in the special administrative region. Nothing could be further from the truth.
Since its return to China, Hong Kong enjoys more democracy and freedom than any time in the 155 years of British rule thanks to the Basic Law.
For example, all of the 28 Hong Kong governors, Chris Patten included, were appointed by the British monarch, and they monopolized both the executive and legislative powers. And Hong Kong residents had no say in any affair concerning the governance of the city.
But after 1997, democracy has progressed by leaps and bounds over merely two decades: The SAR's CE is now elected by a highly-representative selection committee; and half of its 70-member legislature are now elected directly, the remainders indirectly.
All Hong Kong residents now enjoy a wealth of civil and political rights they couldn't have imagined before 1997. These include, among others, freedom of expression, freedom of speech and freedom of the press, as evidenced in the recent events surrounding the extradition law amendment controversy.
Patten's claim that "the UK has every right to discuss with China what is happening in its former colony" is both outrageous and preposterous. The British snatched Hong Kong from China at the point of a bayonet and gun to "punish" the country for refusing to allow the British to sell opium to the Chinese people. Patten is saying the bandits should have a say in how to dispose of the stolen goods after they are recovered via due process.
Patten painstakingly argued that "it would be nice to think…that it (Britain) still understands how to behave with integrity". Unfortunately, he has demonstrated that it doesn't by refusing to rid himself of his colonial delusions – more than two decades after he left Hong Kong. Since that day he has never wasted a single opportunity to advance his China-bashing career, simply because he bears a grudge against Beijing after his humiliating failure in setting up political institutions that would allow the British to continue to have a say in Hong Kong affairs through their proxies in the city.
Time marches on, but there are always those like Patten who are unable to keep up.
Most Viewed in 24 Hours
China Views