Renovation helps Old City become new attraction
Share - WeChat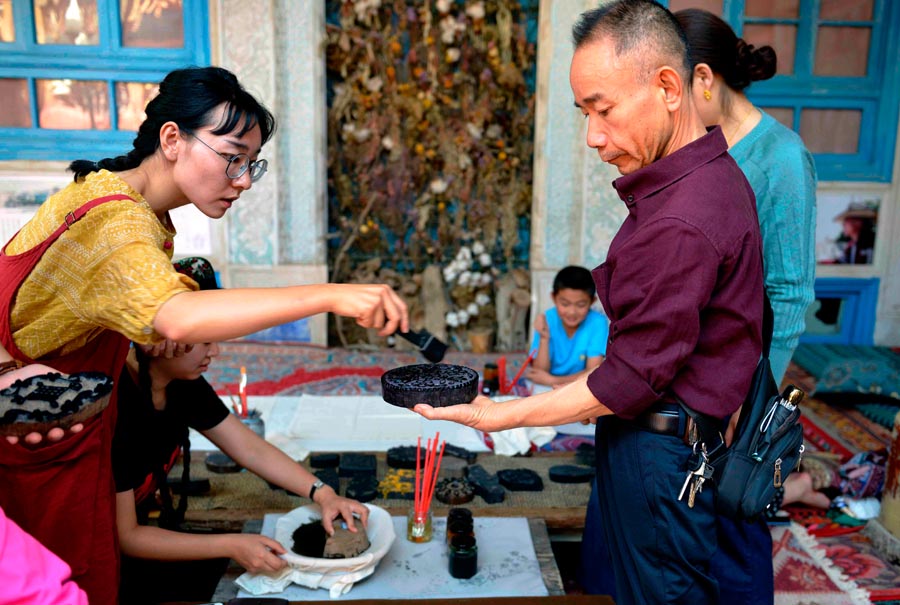 Cultural experiences
Gao, the travel agent, said Kashgar prefecture offers travelers a wide range of breathtaking natural scenery, along with cultural experiences linked to the area's ethnic customs.
"The Pamir Plateau in Tashikurgan is another popular attraction. It is the location of the Muztagh Ata and the Khunjerab Pass (a navigable route high in the Karakoram Mountains) on China's border with Pakistan," he said.
Tashikurgan Tajik autonomous county, about 400 kilometers south of Kashgar city in the region's southwestern border area, was once a major crossing point on the ancient Silk Road. It is the traditional home of the Tajik ethnic group.
Zhou Hao, deputy director of the county's culture and tourism department, said tourism is set to become the largest source of income for local people, because sheep and cattle grazing will be prohibited from next year.
"We believe the development of tourism will bring the county a bright future. We are making great efforts to fight poverty, and we believe tourism can help improve the situation," he said.
He added that the county received about 770,000 visits from domestic travelers last year, generating revenue of around 140 million yuan, and facilities to accommodate tourists are improving all the time.
"We have about 3,000 beds available for travelers, from highly-rated hotels to homestays run by Tajik families. The development of tourism will not only help visitors to learn about the plateau and the Tajik people, but will also attract investment and bring better incomes for the local population," he said.