Renovation helps Old City become new attraction
Share - WeChat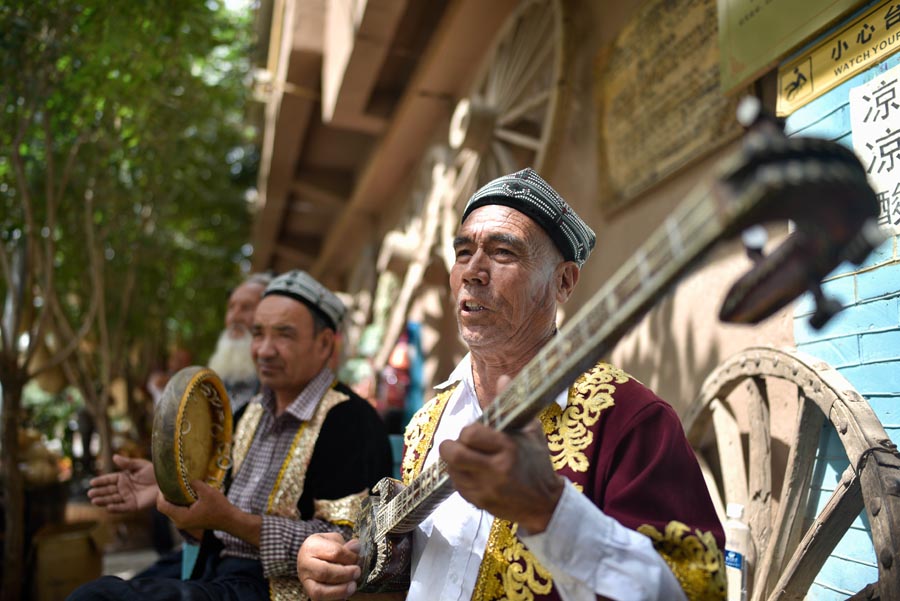 Zhang, the juice and tea bar owner, said, "The area has many beautiful places, but for me, and I believe many tourists, the Old City is the most attractive place because of its strong, exotic culture. I think it owns the city's soul."
A document released by the prefectural government said the Old City, which covers about 5 square kilometers, is booming after a renovation program started in 2010, which saw the construction of houses designed to withstand earthquakes and obsolete firefighting equipment replaced with modern tools.
According to the document, the central and regional governments provided more than 7 billion yuan for the renovation project, which was completed in 2015, in time for the region's 60th anniversary celebrations.
In a 2015 interview with Xinhua News Agency, Zeng Cun, who was governor of Kashgar in 2010, said the Old City is located in an active seismic zone and its dense population and old, unstable houses could hamper rescue work in the event of an earthquake.
Also in 2015, Anwar Tursun, mayor of Kashgar city at the time, told Xinhua that the renovation project combined the protection of cultural relics and the development of tourism across an area of 4.46 sq km.
He added that the traditional culture will be preserved by the development of tourism, while the rising number of people who visit to experience the local culture will bring higher incomes for both residents and the government.
The Old City-which the China Tourism Administration designated as a Five-A tourist attraction, the highest grade, in 2015-is now a burgeoning commercial area, where residents have opened souvenir stalls in their spare rooms, and is a new landmark for Kashgar.