Renovation helps Old City become new attraction
Share - WeChat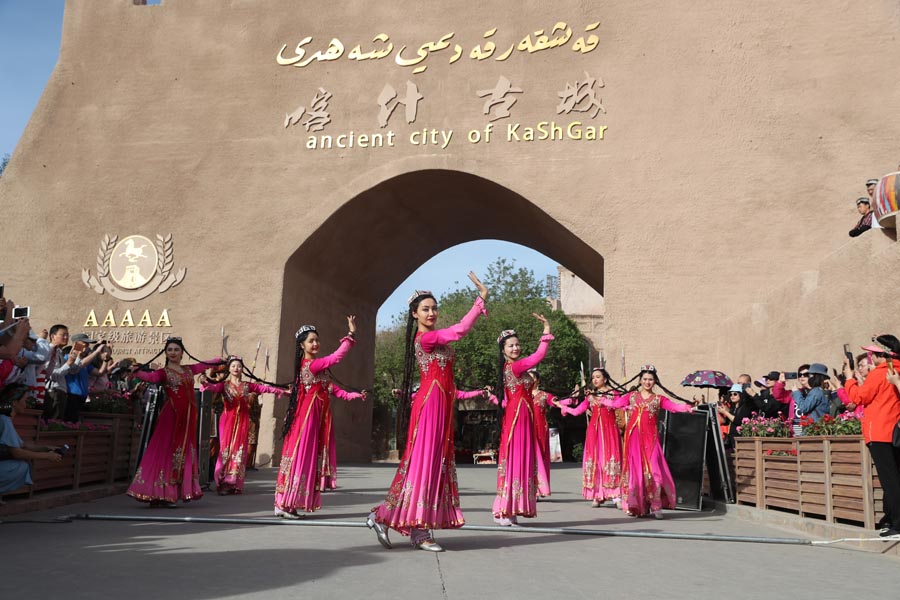 Rich resources
Located on Xinjiang's western rim, Kashgar prefecture boasts rich tourism resources in terms of nature and culture, ranging from the Pamir Plateau to the Muztagh Ata, a snow-covered mountain range in Tashikurgan Tajik autonomous county. Meanwhile, the Old City in Kashgar city has a history of 2,000 years and a vibrant culture.
These resources have revitalized the prefecture, and the deepened cooperation between China and countries involved in the Belt and Road Initiative, along with the stable, secure society and rapidly improving travel services, have made it a new attraction for tourists.
Last year, tourism boomed in the prefecture, with the number of visits reaching 9.3 million, a rise of 54 percent year-on-year. The sector generated revenue of more than 9 billion yuan ($1.3 billion), a rise of 67 percent from 2017, according to the Kashgar Bureau of Culture and Tourism.
Gao Zhenduo, president of Kashgar Kunlun Travel Agency, who has worked in the sector for about 20 years, said the prefecture has a promising future, thanks to the development of tourism.
His company organized about 100,000 visits last year, while the first half of this year saw tourist numbers rise by 10 percent from the same period in 2018.
"Travelers have a wide range of choices here; the plateau, the snowy mountains and the night fairs with their delicious snacks," he said. "However, the tourists we've helped preferred Kashgar's Old City."