Bringing prosperity to paradise
Share - WeChat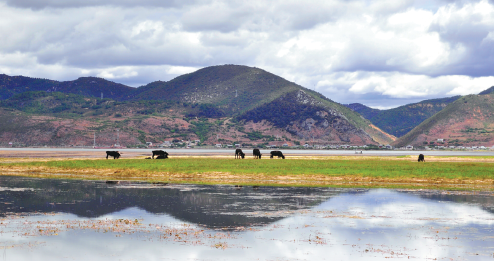 Shangri-La is developing tourism to alleviate poverty, Xu Lin reports.
Yunnan province's Shangri-La city has long lured travelers from home and abroad, who seek to discover the paradisiacal place described in British author James Hilton's 1933 novel, Lost Horizon.
But its association with the "mystical, harmonious valley" described in the book-especially since Diqing Tibet autonomous prefecture's Zhongdian county changed its name to Shangri-La in 2001-is bringing newfound prosperity to the settlement, which became a city in 2014.
Its name translates from the local Tibetan dialect as, "the sun and the moon in one's heart".
But many visitors to the area fail to see that, behind the romantic foreground, it has long remained one of the lowest-income communities in China. Forty-five villages fall below the poverty line.
That's largely because of the natural features that conjure its splendid scenery.
Shangri-La's average altitude is nearly 3,460 meters, and roughly 94 percent of its terrain is mountainous. It's not easily accessible and is prone to such natural disasters as floods.