US business community yearns for end to US-China trade dispute
Share - WeChat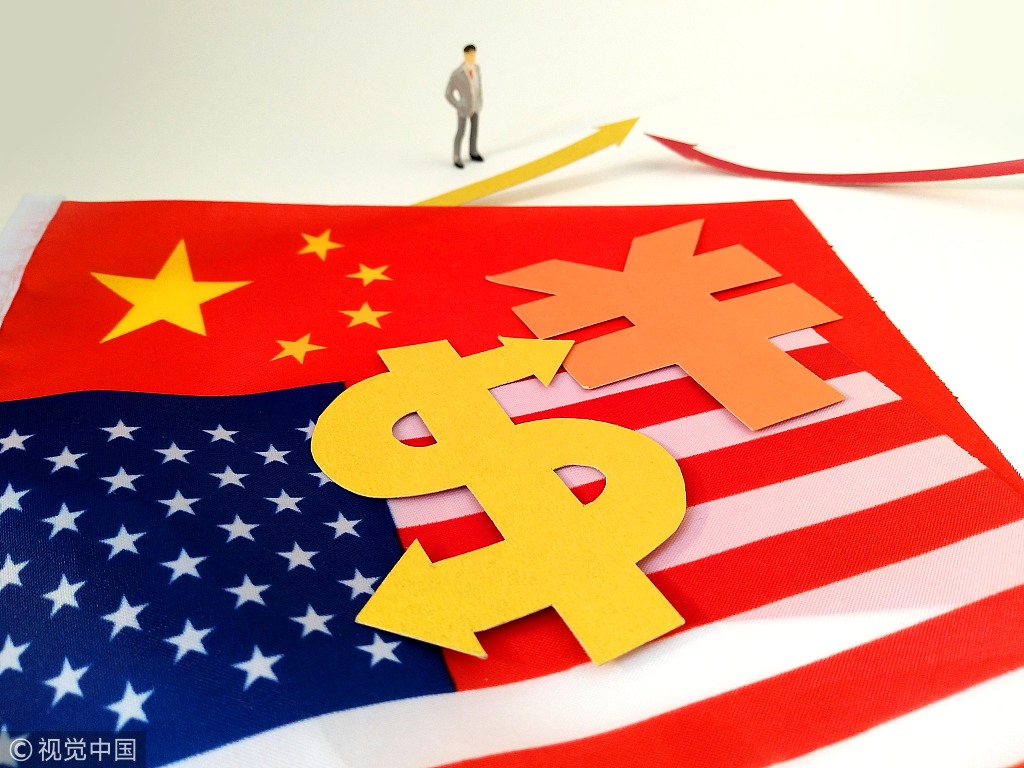 WASHINGTON - US industry associations and business representatives have expressed the hope for the United States and China to resolve their trade dispute in the near future so as to bring bilateral trade back onto the normal track.
"The main thing that we hear from American companies is that they have a lot of uncertainty about where things are going in US-China relations," Erin Ennis, senior vice president of the US-China Business Council, told Xinhua recently. "That is not something that companies like."
"Companies like to know what the price of their product is going to be, where their market is. They like those things long-term," she said, adding that a resolution of bilateral trade issues "in a substantive manner" will be of primary interest for US companies.
David Snyder, vice president of international policy at the American Property Casualty Insurance Association, said his organization, with more than 1,200 insurers and reinsurers as its members, has had "a good experience" in working with the Chinese by "win-win approaches."
"We hope for a positive, mutually beneficial outcome for the two world's largest economies and we feel that there are ways to resolve our issues that are literally in both countries' best interests," Snyder told Xinhua.
Snyder's remarks were echoed by Kurt Nagle, president and CEO of the American Association of Port Authorities, who highlighted the importance of bilateral trade and voiced his concerns over the disrupted import and export of both countries.
"So we think it's very important that administration here in Washington continue to discuss and negotiate with their Chinese counterparts and to reach a US-China trade agreement that is mutually beneficial and can increase fair and equitable trade," Nagle said.
Kerry Stackpole, CEO and executive director of Plumbing Manufacturers International, said he believes that the two sides will find a solution, noting that the United States and China have been partners on a lot of issues over a long period of time.
"No one country is going to win over the other country in a world in which all trade is global. So we need to resolve this," Stackpole said. "I think it may take longer than any of us wish it would, but I do think we'll get to the bottom of it."
"I love the people of China and I am always a believer that people can do so much more together than apart," said Peter Goggi, president of the Tea Association of the USA Inc(TeaUSA), who has visited China a dozen times over the past three decades.
Goggi said it would benefit both nations for them to work together on "common causes" and he is "hopeful" that Washington and Beijing could resolve the ongoing trade frictions.
On the sidelines of the Group of 20 major economies (G20) summit held earlier in Osaka, Japan, Chinese President Xi Jinping and his US counterpart Donald Trump on Saturday agreed to restart economic and trade consultations between their countries on the basis of equality and mutual respect, injecting much-needed confidence into the global economy and markets.
"We welcome the progress made during this meeting and hope it will result in a constructive approach to working with China to deliver significant reforms rather than one that punishes American consumers and threatens US jobs through tariffs," David French, senior vice president for government relations at the National Retail Federation, said in a statement.
"Pulling back from the brink of further tariff escalation is a good sign for retailers and their customers, and we look forward to continued progress in the talks with China so that further tariffs can be avoided and existing ones lifted," said French.
Nagle told Xinhua that "hopefully these tariffs that are, we hope are, temporary in nature are able to be eliminated so that there is more stability and certainty in the trade environment on both the US and China exports and imports."
Ennis also urged removal of additional tariffs imposed over the past few months. "Our hope is that this gets resolved quickly and there will be a plan of action to reduce and ultimately eliminate all of the tariffs that have been put into place on both sides," she said, "because that's the only way that we can get back to anything that resembles a normal trade between the United States and China."