JD sales for June 18 shopping gala exceed 200b yuan
Share - WeChat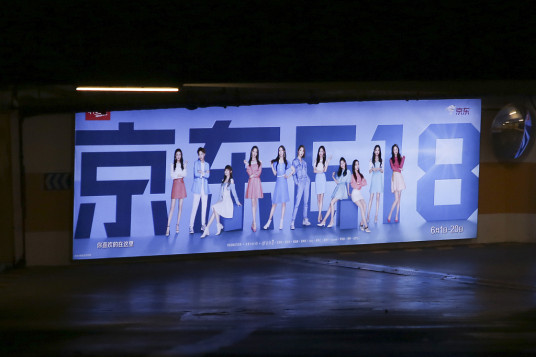 Chinese e-commerce giant JD, which initially coined the June 18 shopping carnival, reported its sales during the 18-day promotion that ended on June 18 reached a staggering 201.5 billion yuan ($29.2 billion), compared with 159.2 billion yuan a year ago.
Xu Lei, chief executive officer of JD Retail, said with the ongoing consumption upgrade in China, high-quality and imported products are favored by consumers. Moreover, sales from lower-tier cities and towns have witnessed robust growth during this year's June 18 shopping gala promotion, Xu added.
During the anniversary sales event from June 1 to 18, the firm said sales of sweeping robots and window-cleaning machines priced over 3,000 yuan surged 200 percent year-on-year, while the sales of high-end hair care products priced over 2,000 yuan jumped 220 percent.
According to JD, the orders from fourth-tier cities and below surged 108 percent on June 1, when the 18-day promotional event officially kicked off.
Compared with consumers living in first- and second-tier cities, youth from third- to sixth-tier cities prefer imported fresh products, with cheese and butter, low-temperature milk, ice cream and passion fruit emerging as favorites.
Over 17 million product items were sold within the first hour after the clock struck midnight on June 1, up 83 percent compared with the same period last year, JD said.
Sales in the home appliances category surpassed 800 million yuan in just three minutes and 47 seconds, while over 100 million yuan in air conditioners were sold in just 15 seconds. More than 50,000 smartphones were sold in the first three minutes of the event.
In addition, more than 90 percent of key brands on JD launched new items during the midyear shopping event.
E-commerce is a major driver of China's retail economy, accounting for almost one-fifth of the country's total retail sales in 2018, according to the National Bureau of Statistics.
The June 18 anniversary sale has become the second-largest shopping event in China, next to Alibaba Group Holding Ltd's Singles Day's 24-hour shopping blitz. Alibaba reached a new high with 213.5 billion yuan ($30.67 billion) in sales from last year's Singles Day.