Knife maker banks on automation
Share - WeChat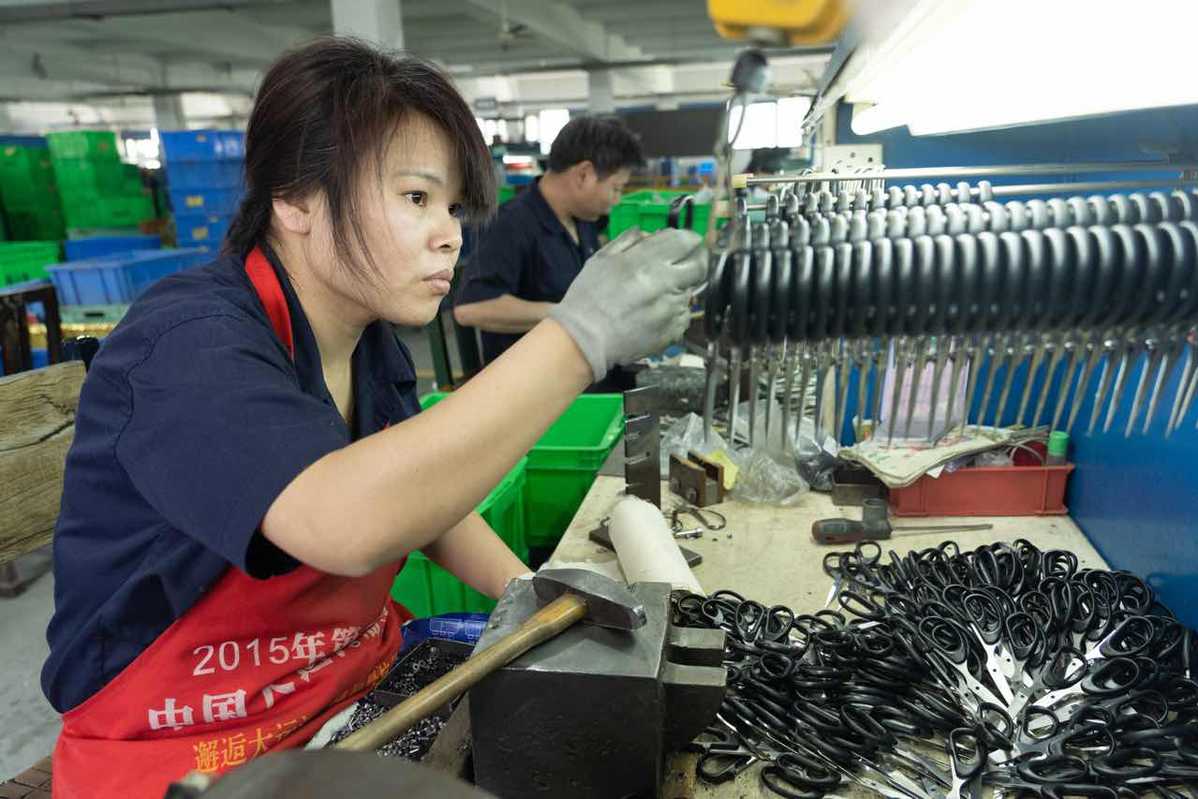 Standing at a height of 1.8 meters or so, Kai Feng is a one-arm robot that is capable of shaping 2,000 blades a day, with the edges of each steel blade as sharp and precise as that of the most skilled craftsman in China.
Kai Feng, which means blade shaping in Chinese, was developed by Zhang Xiaoquan, one of the world's oldest and largest knife-makers from Hangzhou in Zhejiang province. Founded in 1628, more than two centuries before the founding of the German Empire and the industrialization of the steel industry, the cutlery brand used to take great pride in promoting its 72 steps for making a knife manually.
But with the winds of change, the company has joined the automation bandwagon. Zhang Xiaoquan, named after its eponymous founder, has been investing heavily in the automation of its manufacturing process so as to increase productivity. The company is currently preparing for an initial public offering to further expand its presence in the global markets.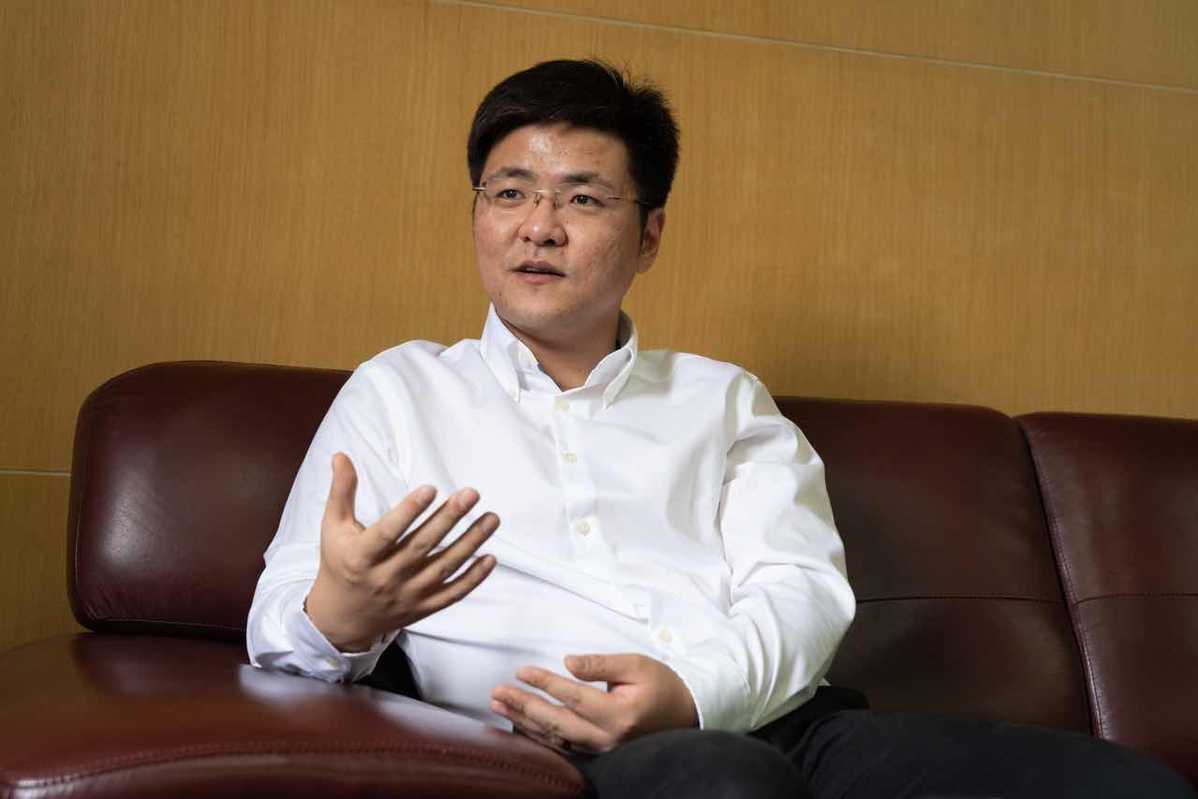 "The reason why AI or automation has not yet happened in our industry is not because it's unnecessary, but because the industry is not lucrative enough for such investments," said Xia Qianliang, general manger of the company.
At the former State-owned business, which was acquired by a Zhejiang-based private firm in 2008, nine robots like Kai Feng will be put into operation by the end of this year, a project that has cost the company more than five years of research and development and an investment of nearly 6 million yuan ($866,250). Ideally, more robots, with varying functions, will be developed so that all the 72 steps in the manual knife-making can be automated.
"A number of factors have prompted us to seek automation, including rising labor costs and the growing demanding requirements for standardization and consistency in products. But the most important one is the surging need for our products in recent years," he said.
In line with the piqued interest in Chinese traditional brands among young people, Zhang Xiaoquan has enjoyed robust growth since the acquisition and restructuring. In 2018, it posted consolidated sales of 550 million yuan, up fivefold from 2013. Sales through e-commerce platforms accounted for a third of overall sales, while gross profit was around 80 million yuan.
"It's a historical moment for us. After decades of explosive economic growth, the nation is seeing an unprecedented demand for brands and products from the homeland. If we take full advantage of the timing, there would be tremendous growth opportunities for the 391-year-old brand," said Xia.
E-commerce giant JD said that consumers on its platform increased their spending on Chinese brands vis-a-vis foreign ones by 14 percent in 2018, compared with 3 percent in 2017. Young people, aged between 18 and 25, contributed most to the expenditure on domestic brands.
Alibaba, another e-commerce giant, said Chinese consumer brands now have a 71 percent market share on its retail platforms, mainly by creating new categories of products and speeding up new products launches. Chinese traditional brands, more commonly known as time-honored brands, enjoyed a 23.8 percent growth in sales in 2018 compared with the previous year.
Alibaba's report also estimated that there are upward of 10 million "die-hard consumers" of Chinese traditional brands in the country, who are defined as those having shopped at least three times a year for products from such brands.
Another key growth engine that will keep the company's sales soaring at the rate of over 50 percent annually will be Chinese consumers' diversified needs for knives and scissors, according to Xia.
After adding 12 employees to the product development department last year, the company launched 300 new products, expanding its product portfolio to over 2,000.
According to the government report of Yangjiang, in Guangdong province, where 70 percent of the country's knives and scissors are manufactured, the domestic cutlery industry had reached a size of over 70 billion yuan by 2018.