Father's Day: Are you a wallet or a pillow person?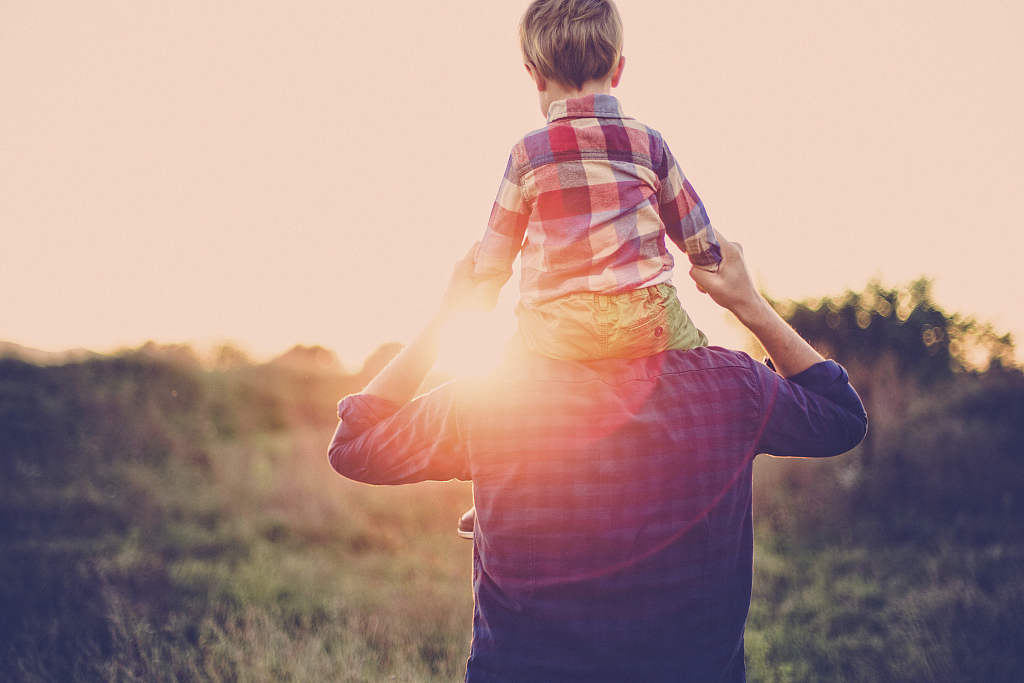 Editor notes: Across the world, 52 countries and regions celebrate Father's Day on the third Sunday of June. This year, the day falls on June 16.
Chinese people began paying attention to the festival in 2013, thanks to self-media and advertising. In China, self-media refers to independently operated social media accounts. Baidu Index, a data analysis platform, reported a surge in the search volume of the Father's Day in 2013 compared with the data in 2012. The 2013 was the year when WeChat's Moment was launched and public accounts that could share information among friends and readers were introduced. A business shuffling among Chinese e-commercial players also started in 2013.
As big players such as JD and Taobao increased their share of the e-commerce market, they launched sales promoting the festivals. "6.18", a shopping spree that runs for 18 days from June 1 every year, was created by JD to celebrate its anniversary. Because the date of the shopping spree was close to the Father's Day, almost all the sellers started giving discounts and red envelopes in the name of Father's Day.
Moreover, the sales promotion also expanded from online to offline market with consumer brands, including clothing, cars, catering and home appliances, joining the festival.
China's online retail sales figures crossed 9 trillion yuan in 2018 from 1.8 trillion yuan in 2013, according to the National Bureau of Statistics. In the first five months of 2019, the figure reached 3.86 trillion yuan, an increase of 17.8 percent year-on-year.
Most brands' marketing campaigns for Father's Day focus on creating an atmosphere of family love as well as promoting their products. This strategy is not unique to the Chinese market as it also exists in the international market.
With the support of social media, Father's Day has gradually become known and accepted by the Chinese people. Thanks to the marketing blitz on the internet, Chinese people have slowly developed the habit of sending blessings and buying gifts for their fathers on the third Sunday in June.
But when it comes to choosing a gift, male and female have different preferences. Let's take a look.