Progressing to another stage
Share - WeChat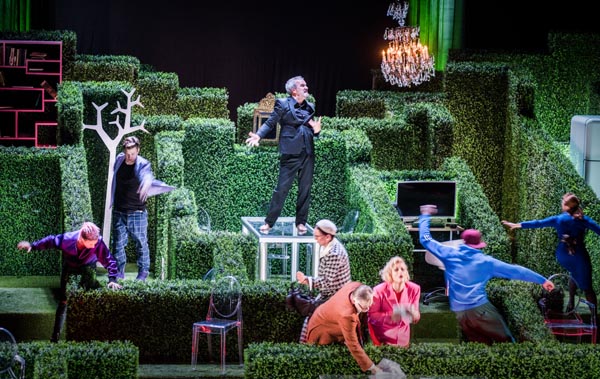 The annual Lin Zhaohua Theater Arts Festival, which was launched in 2010, is back after a year's gap as the son takes the reins from his father
One day last summer, Chinese actor-turned-director Lin Xiyue dined with his father Lin Zhaohua, a veteran theater director, at his father's home in Beijing. After dinner, the father and son smoked cigarettes together on the balcony, where the father spoke about the Lin Zhaohua Theater Arts Festival.
The festival, initiated by Lin Zhaohua in 2010, is seen as a cultural event which brings well-known and pioneering foreign plays to Chinese audiences.
But last year, the event was canceled.
"When he told me that he wanted me to be the artistic director of the festival in 2019, honestly, I was not ready for that," says the 49-year-old Lin Xiyue, who started directing plays about five years ago.
"I was not even sure if we could have another Lin Zhaohua Theater Arts Festival since almost every year they encountered financial losses."
Speaking about how his father ran the festival, Lin Xiyue says: "He chose the plays based on his own aesthetic tastes. So, while some of the plays were sold out, others flopped."
But for Lin Zhaohua, 83, all this is not a problem.
"I don't have many theories about directing. It is just like the way I pick plays for the festival. I just want the audience to have a chance to see interesting foreign plays. And I also want the plays to inspire our young Chinese theater directors."
Keeping on his father's simple yet ambitious idea alive, Lin Xiyue started preparing for the 2019 event.
Most Popular