Scientists discover table salt compound on Europa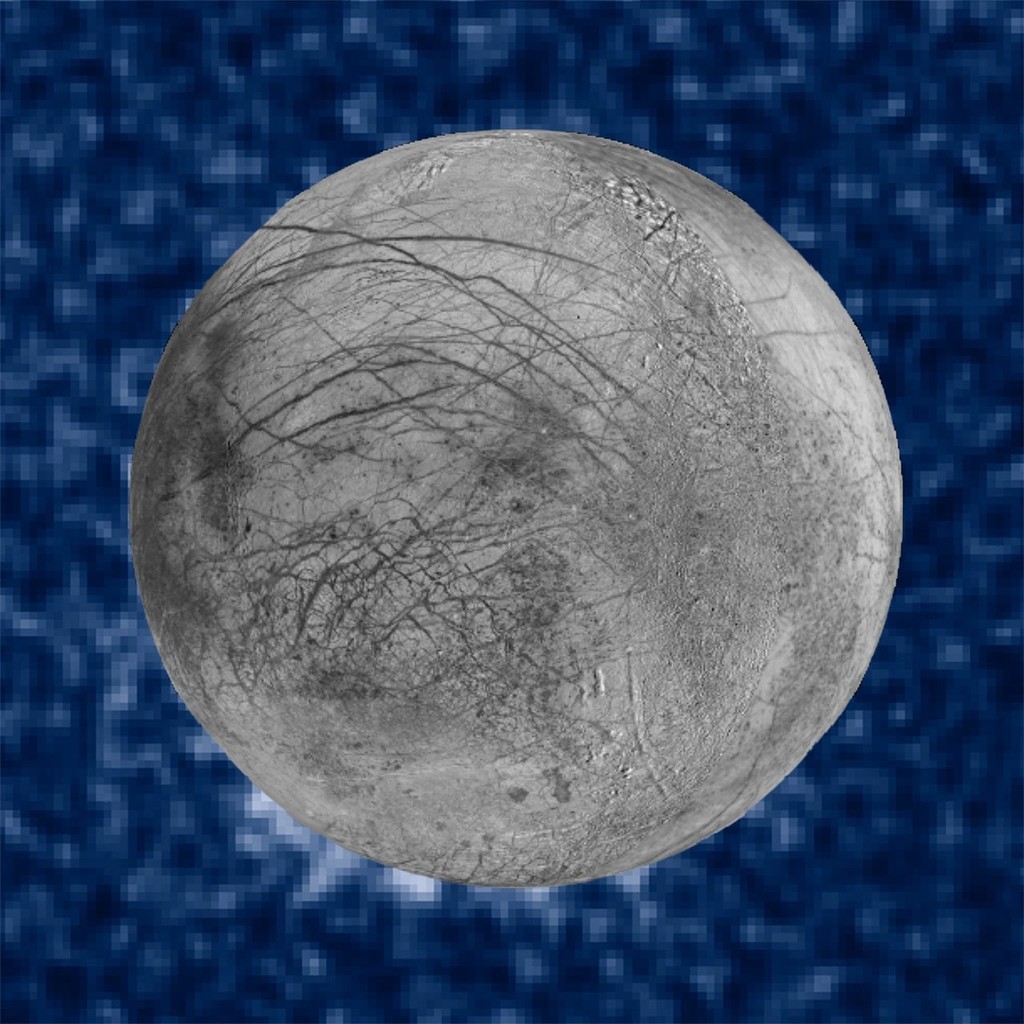 LOS ANGELES -- Planetary scientists have discovered that the yellow color visible on portions of the surface of Jupiter's moon Europa is sodium chloride, a compound known on Earth as table salt, according to a release of NASA's Jet Propulsion Laboratory (JPL) on Wednesday.
The discovery suggests that the salty subsurface ocean of Europa may chemically resemble Earth's oceans more than previously thought, challenging decades of supposition about the composition of those waters.
Flybys from NASA's Voyager and Galileo spacecrafts have led scientists to conclude that Europa is covered by a layer of salty liquid water encased in an icy shell.
Since the icy shell is geologically young and features abundant evidence of past geologic activity, it was suspected that whatever salts exist on the surface may derive from the ocean below, according to the JPL.
JPL scientist Kevin Hand had used sample ocean salts, and found that several new and distinct features arose in sodium chloride after irradiation. He discovered that they changed colors to the point that they could be identified with an analysis of the visible spectrum. Sodium chloride, for example, turned a shade of yellow similar to that visible in a geologically young area of Europa.
"Sodium chloride is a bit like invisible ink on Europa's surface. Before irradiation you can't tell it's there, but after irradiation the color jumps right out at you," said Hand.
By taking a close look with the Hubble Space Telescope, the research team was able to identify a distinct absorption in the visible spectrum at 450 nanometers, which matched the irradiated salt precisely, confirming that the yellow color on Europa's surface reflected the presence of irradiated sodium chloride.
While the finding does not guarantee that this sodium chloride is derived from the subsurface ocean, scientists propose that it warrants a reevaluation of the geochemistry of Europa.