China builds intangible cultural heritage protection network
Share - WeChat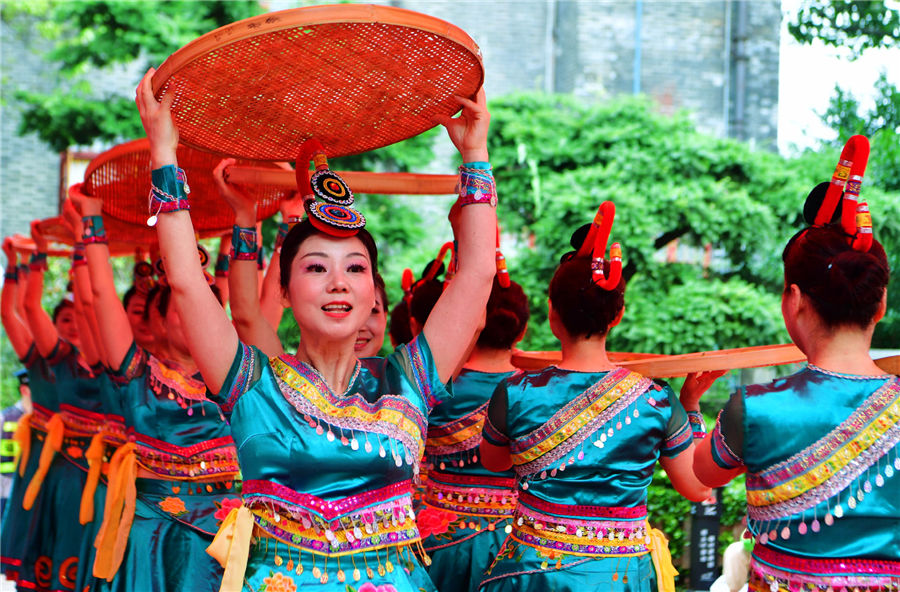 Exclusive but not "lost" techniques
As of 2018, Henan Province in central China owned 127 national-level intangible cultural heritage inheritors and 832 provincial-level ones, covering all fields of lives.
In order not to let these exclusive techniques become lost, the province has undertaken a series of measures to preserve and carry forward the heritage.
Some inheritors of wood paintings, paper cuts and porcelain have been sent to institutions of high education to learn about changes in social needs. Their products have absorbed modern fashions and characteristics.
China has spent 300 million yuan ($43.5 million) protecting the intangible cultural heritage of Tibet Autonomous Region over the past 13 years.
According to the regional people's art museum, from 2006 to 2018, the central government spent 195 million yuan, while the regional government spent over 80 million yuan in the protection of intangible cultural heritage.
Tibetans in poverty-stricken areas now have a chance to make their way out through traditional craftsmanship, since 10 workshops were set up this March to promote employment and shake off poverty as local residents learn to make intangible cultural heritage handicrafts, such as Tibetan incense, Buddhist prayer flags and Pusum hand-engraving.