Small and medium-sized banks are running smoothly: Regulator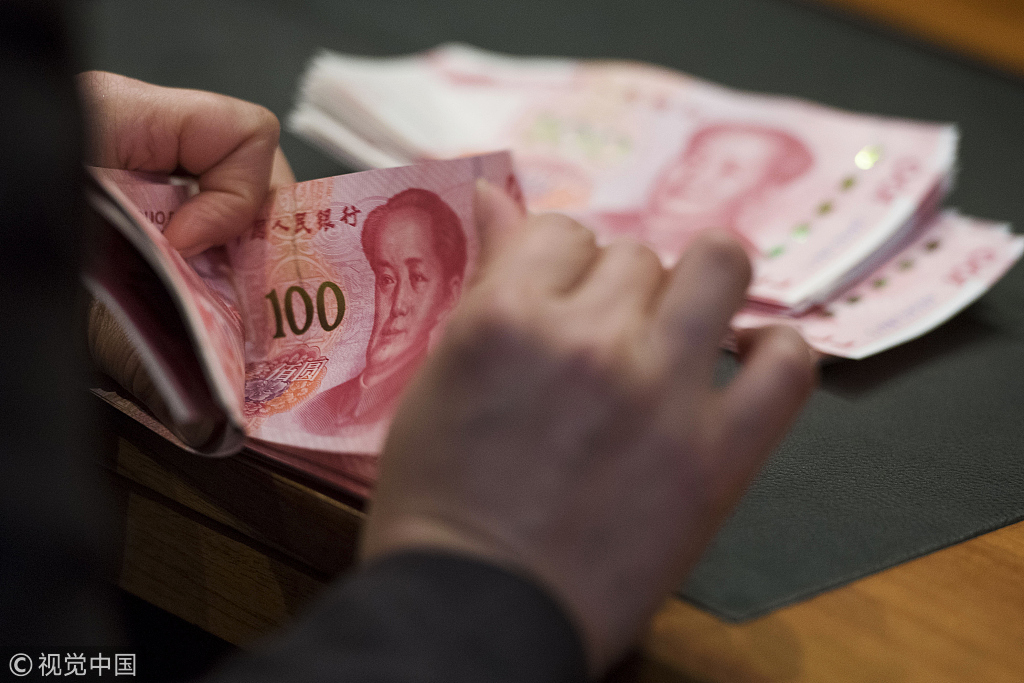 China's small and medium-sized banks are running smoothly with relatively ample liquidity, and their overall risks are under control, the country's banking and insurance regulator said on Sunday.
Although a few small and medium-sized banks failed to publish their annual reports on time, those were all special cases. Some of them are still in the middle of equity restructuring; some are making preparations for listing; and some have not yet completed audit procedures due to a change of auditor.
They have reported the above situation to regulatory authorities that will urge related agencies to speed up the audit so that the banks will release their financial results as soon as possible, said the China Banking and Insurance Regulatory Commission in an interview with the Beijing-based newspaper Financial News.
The CBIRC said it will continue to support small and medium-sized banks to focus on their main business, increase policy support for such banks to proactively solve problems of development, and promote their high-quality development.
Recently, the Financial Stability and Development Committee under the State Council also held a meeting during which the participating banks, including six large State-owned commercial banks, 12 joint-stock commercial banks, China Development Bank, Bank of Beijing Co Ltd, Bank of Shanghai Co Ltd, and the Bank of Jiangsu Co Ltd, said they will maintain the stable size of the interbank business with other small and medium-sized banks, in an effort to maintain market order.
The People's Bank of China, the nation's central bank, said on Sunday it will use a number of monetary policy instruments to maintain a reasonable and adequate level of financial market liquidity, in addition to providing targeted liquidity support for small and medium-sized banks.
"Generally speaking, small and medium-sized banks still have adequate capital and liquidity. Their overall risks are under control," said Wen Bin, principal researcher at China Minsheng Banking Corp Ltd.
A few financial institutions, however, had liquidity and credit risks due to blind expansion of business, an excessive amount of financial leverage and poor risk management, he added.
"But there is no need to be overanxious about the risks as China has a deposit insurance scheme. By taking measures, such as appointing another bank to temporarily manage the bank which undergoes the mergers and acquisitions process, regulatory authorities will help small and medium-sized banks make a smooth transition of liquidity," he said.
Starting on May 24, China's banking and insurance regulator took over Baoshang Bank Co Ltd for one year, as the Inner Mongolia-based, joint-stock commercial lender was exposed to serious credit risk. Ever since then, its various types of business have been running normally, and its new assets and liabilities have also been running steadily, said the CBIRC.
Recently, the bank issued a six-month interbank certificate of deposit worth 1 billion yuan ($144.72 million) with an interest rate of 3.25 percent and a three-month interbank CD worth 200 million yuan with an interest rate of 3.15 percent. Its interbank business has gone back to normal, and the signing of the acquisition and transfer of large claims agreement has also been completed smoothly, according to the regulator.
Baoshang Bank is a standalone case and its seizure by the authorities is linked to the embezzlement of funds by its controlling shareholder, financial group Tomorrow Holdings, said the People's Bank of China.
Financial regulatory authorities attached great importance to the disposal of risks generated by Tomorrow Holdings and risks associated with the group have been contained, said the CBIRC. It has transferred equities from over 10 financial institutions, such as the Bank of Weifang and Taian Bank, to new investors who are now running the business of these financial institutions, according to the CBIRC. Other financial institutions that the group has stake in, including Harbin Bank Co Ltd, are operating smoothly, said the CBIRC.
The banking and insurance regulator also noted that the Shandong provincial government is accelerating efforts to implement a comprehensive reform of Shandong-based Hengfeng Bank Co Ltd, also known as Evergrowing Bank Co Ltd. The bank moved its headquarters from Yantai, a coastal city in Shandong, to the provincial capital, Jinan. Currently, it is running stably with ample liquidity, the regulator said. Regulatory authorities will keep guiding the bank to step up risk management and strengthen operation with compliance, said the CBIRC.
"In the medium- to long-term, with the further opening up of Chinese financial markets, competition in the banking sector will become increasingly intensified," said Wen, who is with China Minsheng Banking Corp.
"On the one hand, some small and medium-sized financial institutions may undergo mergers and acquisitions during the process, which may improve the efficiency of the financial system. On the other hand, small and medium-sized financial institutions must adjust their business strategies, replenish capital, use advanced financial technologies, and strengthen cooperation with third parties to provide different financial products with special features to their target clients in specific regions," he said.