China confirmed as host of AFC Asian Cup 2023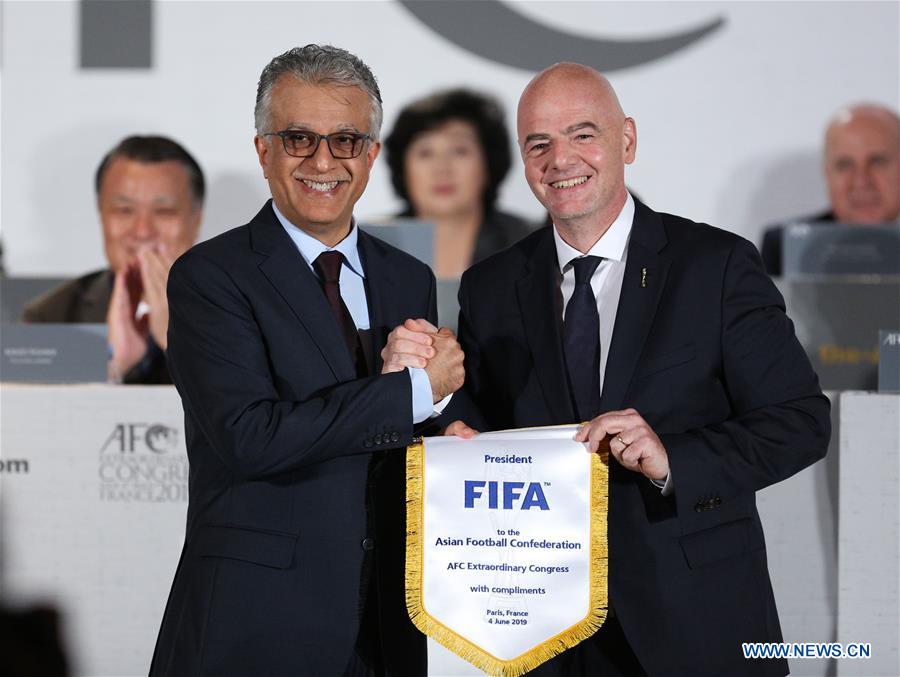 "This is an important moment for football in Asia and beyond. Football has a chance to unlock the potential that exists in the world's most populous country," the AFC President Shaikh Salman bin Ebrahim Al Khalifa addressed his congratulations to China and the Chinese Football Association (CFA).
"Football has unique functions of fostering sports culture, promoting social and economic development, and advancing a nationwide fitness program. Hosting the Asian Cup has played a necessary role in promoting football in China, and the competition has provided a platform for that," Du Zhaocai, acting president of the CFA, told Xinhua after the Extraordinary Congress.