Baowu Steel Group to acquire controlling stake in Magang
Share - WeChat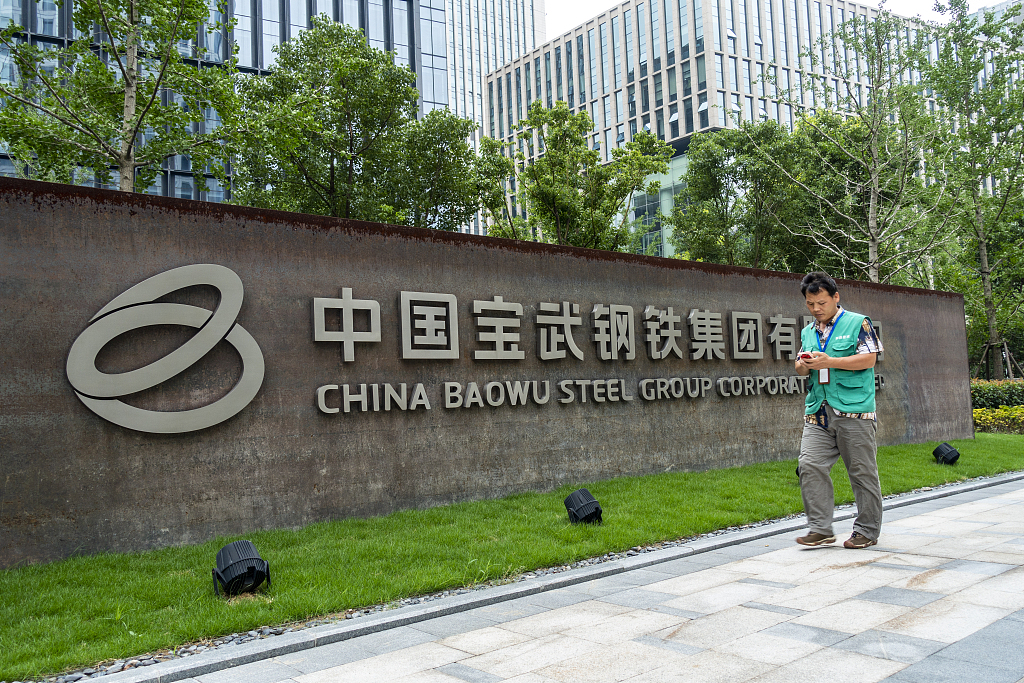 China Baowu Steel Group, the world's second largest steel-maker, is going to obtain a 51 percent stake in the listed entity of Maanshan Iron and Steel Co Ltd, or Magang, in a step that would bring Baowu closer to becoming a steel giant with 100 million metric tons of annual output, analysts said.
Shanghai-listed Magang said in an announcement published on Sunday that its controller, Anhui Provincial State-owned Assets Supervision and Administration Commission, agreed last Friday to transfer the 51 percent stake in Magang to China Baowu for free so it can develop on a larger platform and avoid a steel glut.
The restructuring of the two steel-makers will benefit their future development as well as the Chinese steel industry as whole, said analysts.
"The two companies' respective strength will further enhance their capability in the steel sector with more production lines," said Zhang Tieshan, operational director with supply chain company Didisteel.
Baowu is well known for its silicon iron and auto sheets, while Magang's vehicle wheel steel is widely used on bullet trains. The two companies' intention of forging a merger can be traced back to 10 years ago, but it failed to materialize due to insufficient policy support, Zhang added.
Baowu Group, which was created from the merger of Shanghai-based Baosteel Group and Wuhan Iron& Steel Group in 2016, wants to boost its annual capacity to between 80 million tons and 100 million tons by 2021, and to become a global steel industry leader with annual output of 100 million tons by 2025, said Wang Guoqing, director of Lange Steel Information Center.
Statistics from China Iron and Steel Association showed that Baowu manufactured 67.43 million tons of crude steel in 2018 and Magang produced 19.64 million tons of crude steel. Their total output is only 13 million tons away from Baowu's goal of 100 million tons a year.
The reorganization of Baowu and Magang will not only increase their steel production, but will also pave the way for their development in leveraging each other's advantages, said Zhang.
Analysts suggested more mergers and acquisitions are going to take place in the sector in the coming three to five years.
In 2016, the State Council set a target for the steel industry of the country's top 10 steel enterprises to raise their output to between 60 percent and 70 percent of the nation's total by 2025.
The figure was 35.3 percent in 2018, and is expected to reach 36.9 percent after the consolidation between Baowu and Magang, said the Lange Steel Information Center.
Shares of Magang rose 2.35 percent on Monday to 3.48 yuan (50 cents) and Baosteel stock closed at 6.38 yuan per share, up 1.27 percent.